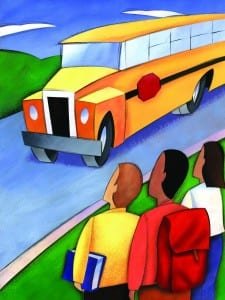 Edon Northwest Local Schools will register children for 2013-2014 Kindergarten and KinderKids classes during a Registration and Screening Clinic slated for Thursday, April 11 and Friday, April 12, 2013 in the school's Media Center. To be eligible for entrance into either classroom, children must be five years of age on or before September 30, 2013.
Students will be registered in groups of five at times most convenient to parents ~ 8:30 a.m., 10:00 a.m., 1:00 p.m., 2:30 p.m. ~ on both days. Notifications of group assignment times will be made by telephone or mail.
During appointments, parents will complete paperwork required for entrance to school while students will be given vision and hearing screenings; language, speech and gross motor evaluations and fine motor, verbal skills, random letter and readiness assessments. Additionally, vaccination records will be reviewed and immunizations may be available for those wishing to bring their child up-to-date. Cost will be ten dollars per dose; however, there is a chance serum will not be available to schools due to new national health insurance requirements.
Parents must bring Certified Birth Certificates (an attested hospital birth record will suffice), a complete record of all vaccinations and applicable custody papers to the screening to complete the registration process.
All children are required to be screened before entering 2013-2014 Kindergarten or KinderKids classes at Edon Northwest Local Schools. (Students currently in the KinderKids program do not need to go through the screening process.) To schedule an appointment for your child, please contact the school at 419-272-3213.