---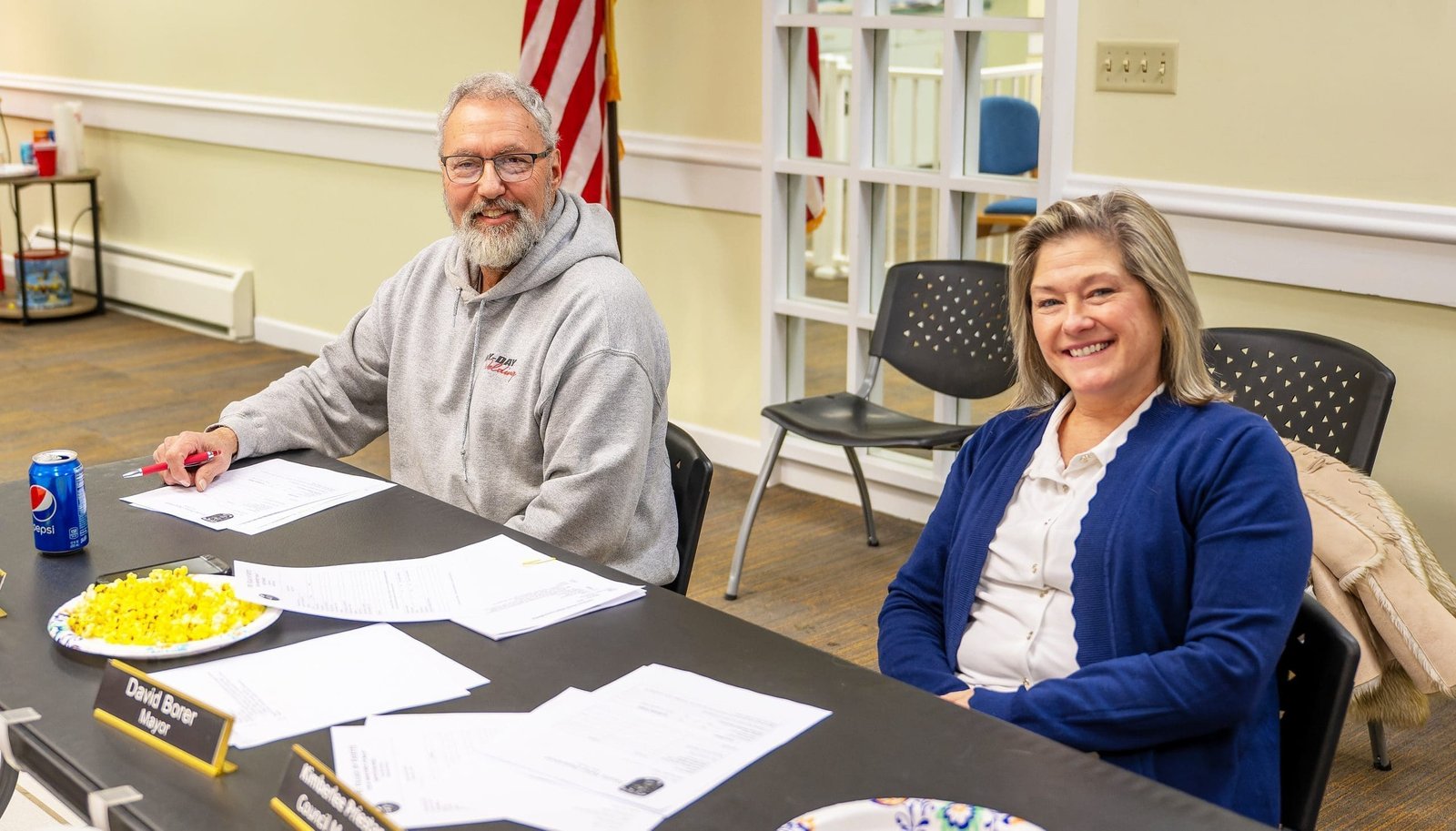 SPECIAL MEETING … Mayor Dave Borer and council member Kim Priestap sit to discuss items with other city officials present. (PHOTO BY JACOB KESSLER, STAFF)
---
By: Jacob Kessler
The Fayette Village Council held their meeting on Wednesday, February 1st. The meeting began at 5:30 p.m. with a prayer and the Pledge of Allegiance.
Council first moved to approve the bills as presented before moving on to approve the following legislative actions.
Item A to approve the purchase of components for the splash pad from Landscape Structures at a cost of $65,324 including freight.
Item B to allow for Police Chief Jason Simon to sign a contract with Owens Community College for officer training consortium.
Moving to new business, council discussed land that had previously been purchased to the north of town for a bulk water station.
The whole area of land had to be purchased in order to get the specific parcel needed for the station.
Since then, the land has been placed out for bid for farming. During discussion, the topic of selling the un-needed land came up.
It was however decided to put out the land for bid yet again this year and discuss whether or not to sell it next year.
With no other business to attend to, the meeting was adjourned.
Jacob can be reached at jacob@thevillagereporter.com
---