---
Four County Career Center Skills USA Chapter members will be participating in the Ohio State Skills USA Competition held in Columbus on May 3 & 4, 2022.
This is the 70th Anniversary of State Skills USA. Skills USA members from all parts of Ohio will be competing for awards and the right to advance to National Skills and Leadership contests. Skills USA Ohio's mission is to empower its members to become world-class workers, leaders and responsible American citizens.
Shown above are contest participants from Fulton County (LEFT TO RIGHT)-Landon Stamm (Archbold) Collision Repair; Kameron Krugh (Archbold) Job Skill Demo; Hunter Adleman (Delta) Job Interview; Isaiah Luce (Wauseon) Architectural Drafting; and Brenden Sheely (Delta) Welding.
Below are contest participants from Williams County (FRONT – LEFT TO RIGHT-Kinsley Martin (North Central) Job Skills – Open; Cooper Clark (Montpelier) Additive Manufacturing; Abigail Eldringhoff (Montpelier) Additive Manufacturing; Arabella Arquette (Bryan) Extemporaneous Speech; (BACK – LEFT TO RIGHT) Kaden Geren (Edgerton) Job Skill Demo; Kaci Alspaugh (Bryan) Prepared Speech; Tyler James (Bryan) Plumbing; Veronica Goebel (Bryan) Photography; and Scott Sanders (Bryan) Criminal Justice. Absent from the photo is Esten Kennerk (Edgerton) Automotive Technologies.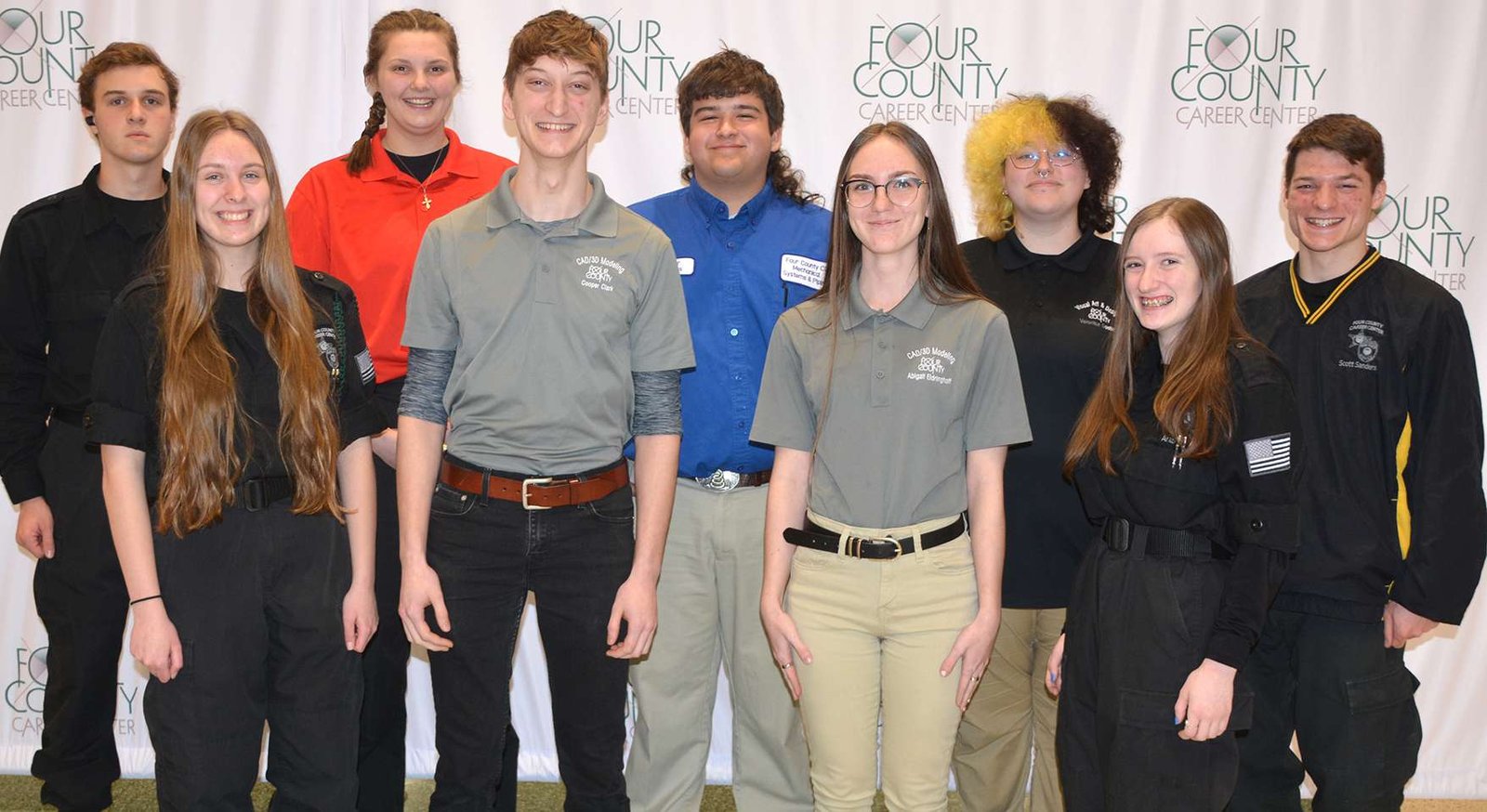 ---