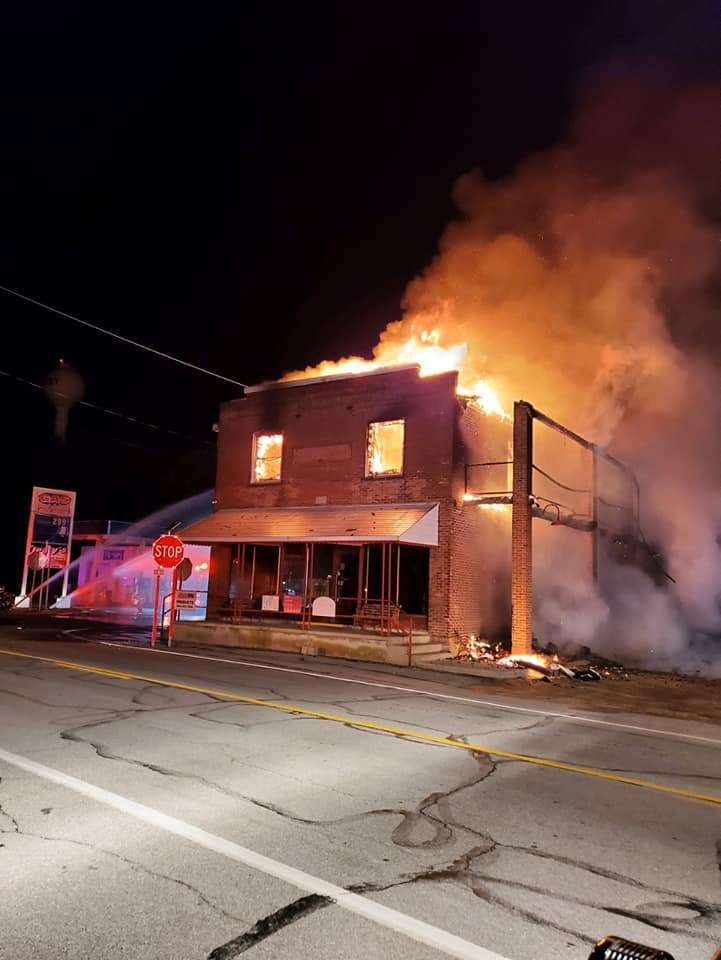 BERKEY FIRE … Shown is the Keeler's Korner General Store in Berkey as firefighters started to fight the fire.
---
Early Sunday morning, firefighters were called out to a fire at Keeler's Korner in Berkey located in Lucas County.
The building itself was well over 100 years old and was considered a historic landmark. The store front itself was a local staple, being the only general store in town.
The owner Gary Keeler and his wife also live in the upstairs of the building but were not home at the time of the fire. Multiple residents of Berkey and the surrounding area stopped by to see the damage and offer support for the family.
The building offered residents staple items that are not available to them as quickly as it was before.
Currently, there is a plan to bring the building back if able and reopen the store. Several people have offered their support to help clean up and a go fund me campaign has also been started online.
The fire is currently under investigation by the State Fire Marshal's Office. Firefighters from Richfield have also stopped by again to learn from the building.
By surveying the damage, they hope to learn more about fire and how it behaves and incorporate it into their training.
---