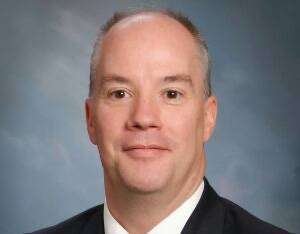 VOND HALL
---
By: Rebecca Miller
Something one notices about Commissioners after covering them for a while is their faithfulness to the small things, the constant things, the regular everyday stuff.
The Fulton County Commissioners room always holds a pleasant atmosphere, even while everyone is wearing a mask for COVID-19 protocol. At the Thursday, January 14, 2021 session, such was the case, as Commissioners Jeff Rupp, Joe Short and Jon Rupp signed their way through the following business, approving and accepting:
•Resolution 2021-040 Minutes of January 12, 2021
•Resolution 41 Approve agenda as presented or amended
•December 2020 Interest Report, and Dog Wardent Reports for Jan. 2 and Jan. 9, 2021
•Resolution 42 Increase and transfer appropriations for various departments
•Resolution 43 Enter into an agreement 2021-013 with Owens Community College for Training on behalf of the Sheriff
•Resolution 44 Release CHIP Mortgage
•Resolution 45 Request County Auditor to provide Requested Tax Levy Information (FC Auditor, Brett Kolb, handed the Commissioners the Certificate of Estimated Property Tax Revenue)
•Resolution 46 Approve Final assessments for Ditch 2137-Rupp (Douglas)
•Resolution 47 Authorize Advertisement for PY21 CDBG First Public Hearing
•Resolution 48 Approve Purchase orders and travel requests
•Investment Advisory Committee Update – FC Portfolio as of December 31, 2020 has a total of $58,659,445 and an estimated annual interest income of $426,938
On Tuesday morning, January 19, 2021, the Commissioners entered session as always with the Pledge of Allegiance and opening prayer before voting to approve or accept:
•Minutes of January 14, 2021 meeting
•Agenda
•Bill Payment
•Correspondence from Bricker and Eckler concerning Arche Energy Project; and from Sanitary Engineer concerning SWD Request for Funds
•Increase and transfer appropriations for various departments
•Resolution 53 Approve Release of 2nd half 2020 Domestic Violence Fee Collection
•Resolution 54 Authorize release of Permissive Tax Funds to Village of Archbold
•Resolution 55 Approve oversight of Agreement 2021-14 with Community Teaching Homes for IV-E Services on behalf of JFS
•Resolution 56 Approve revised FY21 Airport improvement program Pre-application packet
•Resolution 57 Declare it necessary to levy a Tax in Excess of the Ten Mill Limitation
•Purchase orders and travel requests
Following a short recess, the Commissioners reconvened to hold a Hearing for "Retirant Seeking Reemployment with Public Employer." The retiree, County Administrator Vond Hall, has been in public service in Ohio for 32 years with the past 27 years in Fulton County.
Hall intends to retire on February 26, 2021 and wanted to be rehired effective March 1, 2020. The Commissioners voted to approve Resolution 59 Appoint County Administrator and the hearing was closed.
Rebecca can be reached at publisher@thevillagereporter.com
---