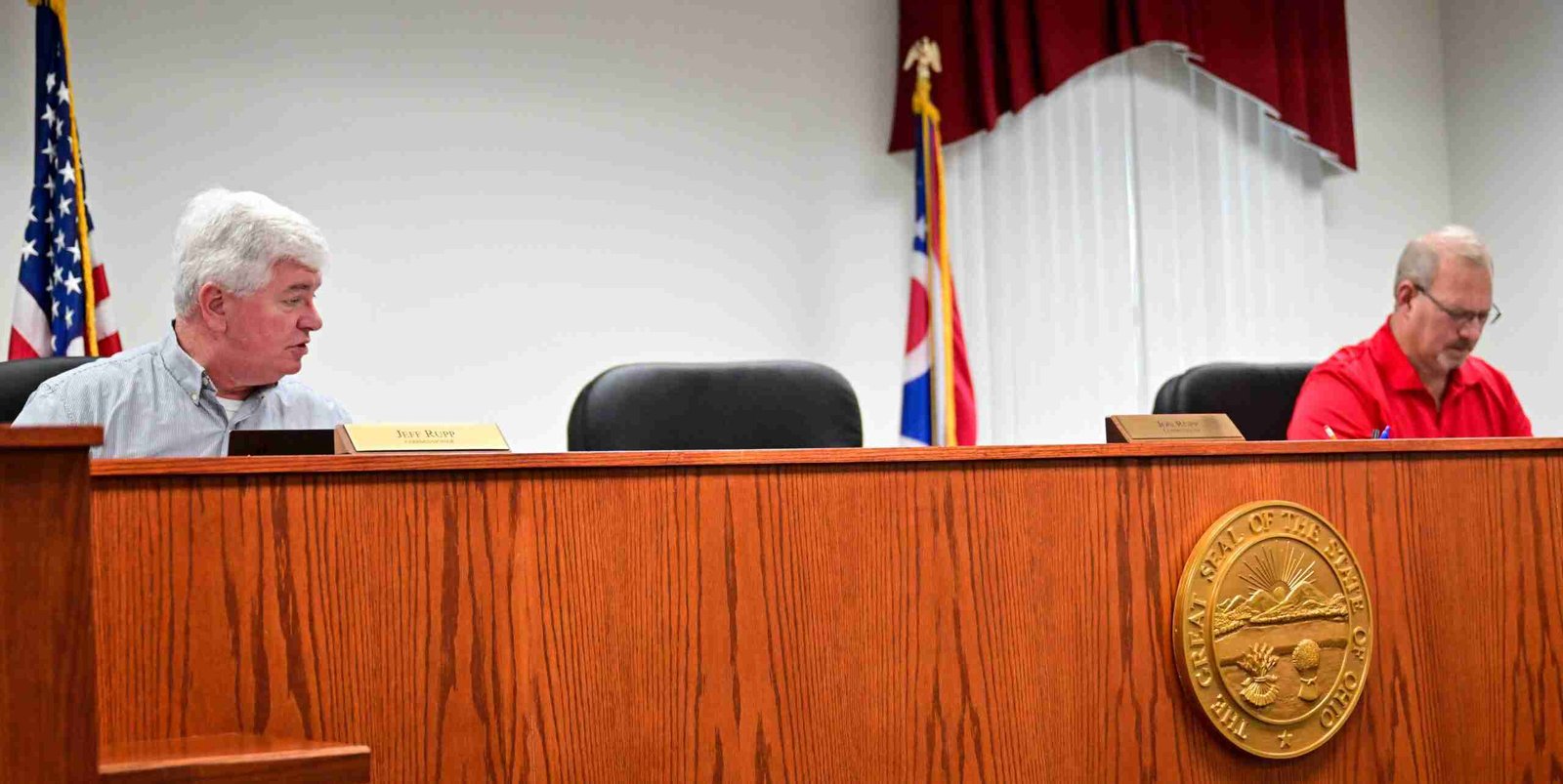 AGENDA… Commissioners work to approve items on the agenda for the March 22nd, 2022 meeting. (PHOTO BY JACOB KESSLER, STAFF)
---
By: Jacob Kessler
The Fulton County Commissioners held a meeting on Tuesday, March 22nd. The meeting was called to order 9:00 a.m. followed by the Pledge of Allegiance and a prayer.
With Commissioner Jon Rupp absent, Commissioners moved to approve the minutes from the previous meeting that took place on March 17th.
The current agenda and approval of the bills as presented also passed before then moving on to review correspondence from outside counsel. The following agenda items were then approved.
An increase and transfer of appropriations for various departments. Approved Draw #3 to the CDBG Grant Agreement with Nova Tube and Steel Sanitary Sewer – B-E-20-1AX-1.
Approved the Disadvantaged Business Enterprise Plan for the Fulton County Airport. Approved the legality and authorization of an Ad for the CDBG project – New Road for Nature Fresh Farms.
Approval was then given for an inter county transfer of funds for JFS before then moving on to approve presented travel orders and purchase requests.
With no other items to attend to, Commissioners moved to adjourn for the morning.
Jacob can be reached at jacob@thevillagereporter.com
---