---
---
By: Nate Calvin
PEMBERVILLE (September 1, 2023) – Until their final possession, the Wauseon offense had been held to just 58 yards passing.
Wauseon quarterback Trey Parsons' last two completions of the night would cover 73 yards, including a 65-yard bomb down the right sideline to Tyson Rodriguez for the game winner with :29 seconds left to shock Eastwood 14-7.
The Indians struck first near the end of the first quarter on a drive aided by two penalties against Eastwood and a 25-yard run by Parsons to move the ball to the Eagles 22-yard line.
Wauseon would find the end zone on the next play as Parsons went to Rodriguez on a curl route, and after breaking a tackle, Rodriguez took it to the house for a 7-0 lead with :25 left in the quarter.
A long drive ensued the Indians score for Eastwood, but the Wauseon defense rose up and stopped the Eagles on fourth-and-goal at the two-yard line to keep Eastwood off the board.
After the Indians next possession ended with a punt, Wauseon would force their second turnover of the night (first was Eastwood fumble in the first quarter) as sophomore Kahle Albright picked off a pass by Eastwood quarterback Kadyn Donnell.
The score remained 7-0 until the fourth quarter when Eastwood capped off another long drive as Donnell tossed a three-yard touchdown pass to Kaiden Sanchez on fourth-and-goal to tie the game with 7:26 remaining.
After an exchange of punts, the Indians winning drive started at their own 22-yard line and they moved to the 35 after Parsons went over the middle to Rodriguez for eight yards on third-and-five.
It was the Parsons to Rodriguez connection one more time on the next play as Parsons went 65 yards to the senior streaking down the right sideline for the go ahead score with :29 left in the game.
Parsons ended the night 9/14 passing for 131 yards and two touchdowns while also leading the Wauseon running attack with 55 yards on nine carries.
Rodriguez finished with four grabs for 100 yards and both Wauseon touchdowns.
UP NEXT: Swanton (0-3) at Wauseon (2-1) 7pm
GAME STATISTICS
WHS                      EHS
First Downs            9                         18
Rushing Yards     24-98                39-125
Passing Yards      131                    134
Passing               9-15-0              17-35-2
Total Yards           229                        259
Fumbles-Lost     0-0                         1-1
Penalties              7-62                      10-78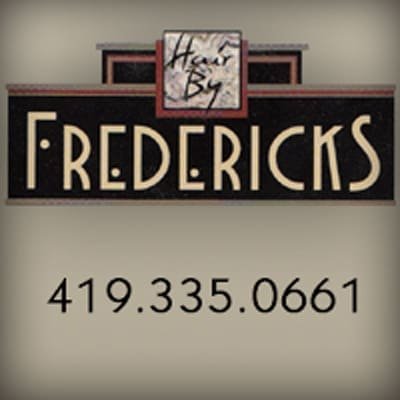 Nate can be reached at sports@thevillagereporter.com
---