---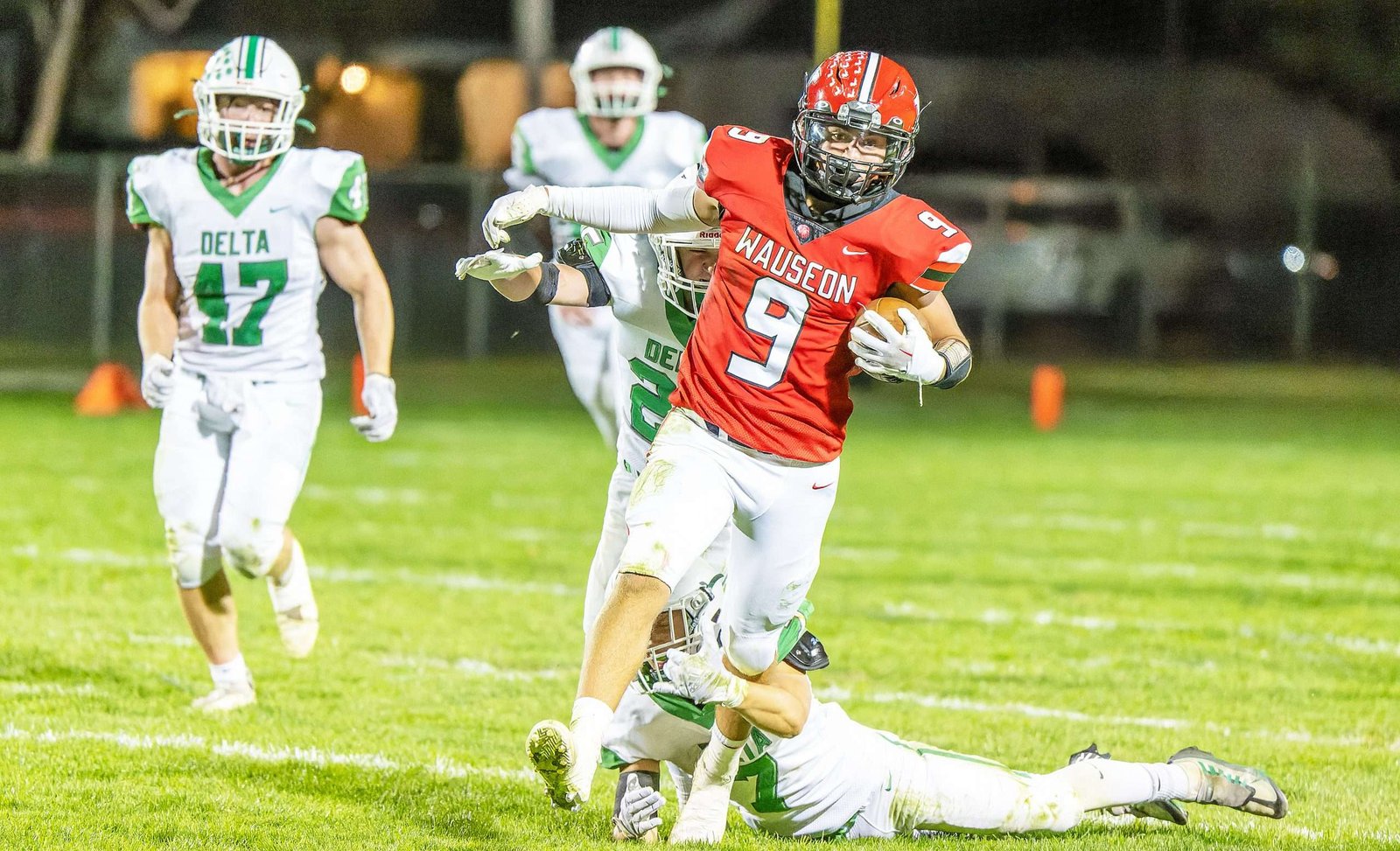 GAME-WINNING SCORE … Tyson Rodriguez slips thru the grasp of a Panther tackler on a 61-yard pass play for the game winning touchdown with 1:28 left in the game. (PHOTO BY JACOB KESSLER, STAFF)
---
By: Nate Calvin
WAUSEON – Delta's missed scoring opportunities came back to haunt the Panthers in Friday night's clash with Wauseon at Harmon Field.
Controlling the ball on offense to keep the high-powered Wauseon offense on the sidelines, the Panthers had two empty trips inside the Wauseon five-yard line as Delta clung to a 3-0 lead with 4:03 left in the game.
---
Please login to view this news story.  Not currently a subscriber?  Obtain seven days of website access along with the current full color E-Edition (same as the print edition) for just $2.00.