---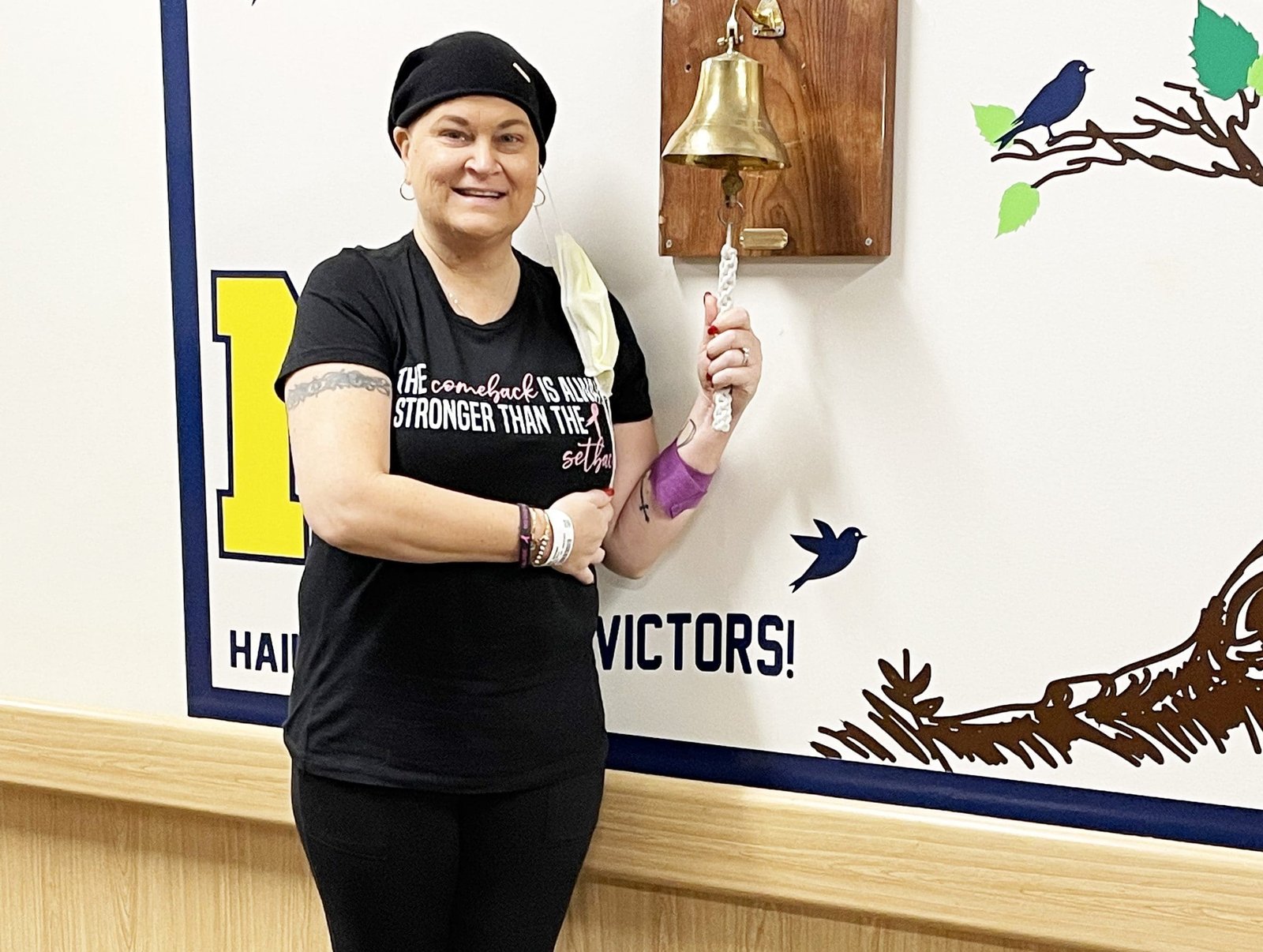 CELEBRATE … Beale rings the bell at the University of Michigan Cancer Center signifying the end of chemotherapy treatments. (PHOTO PROVIDED)
---
By: Amy Wendt
It has been announced that breast cancer survivor Denise Beale of Metamora, has been selected to serve as the Fulton County Relay for Life (FCRFL) Honorary Chair for the non-profit's 2023 season.
Beale was asked to represent FCRFL to share her story of resilience and offer hope to others who are currently battling cancer.
---
Please login to view this news story.  Not currently a subscriber?  Obtain seven days of website access along with the current full color E-Edition (same as the print edition) for just $2.00.