---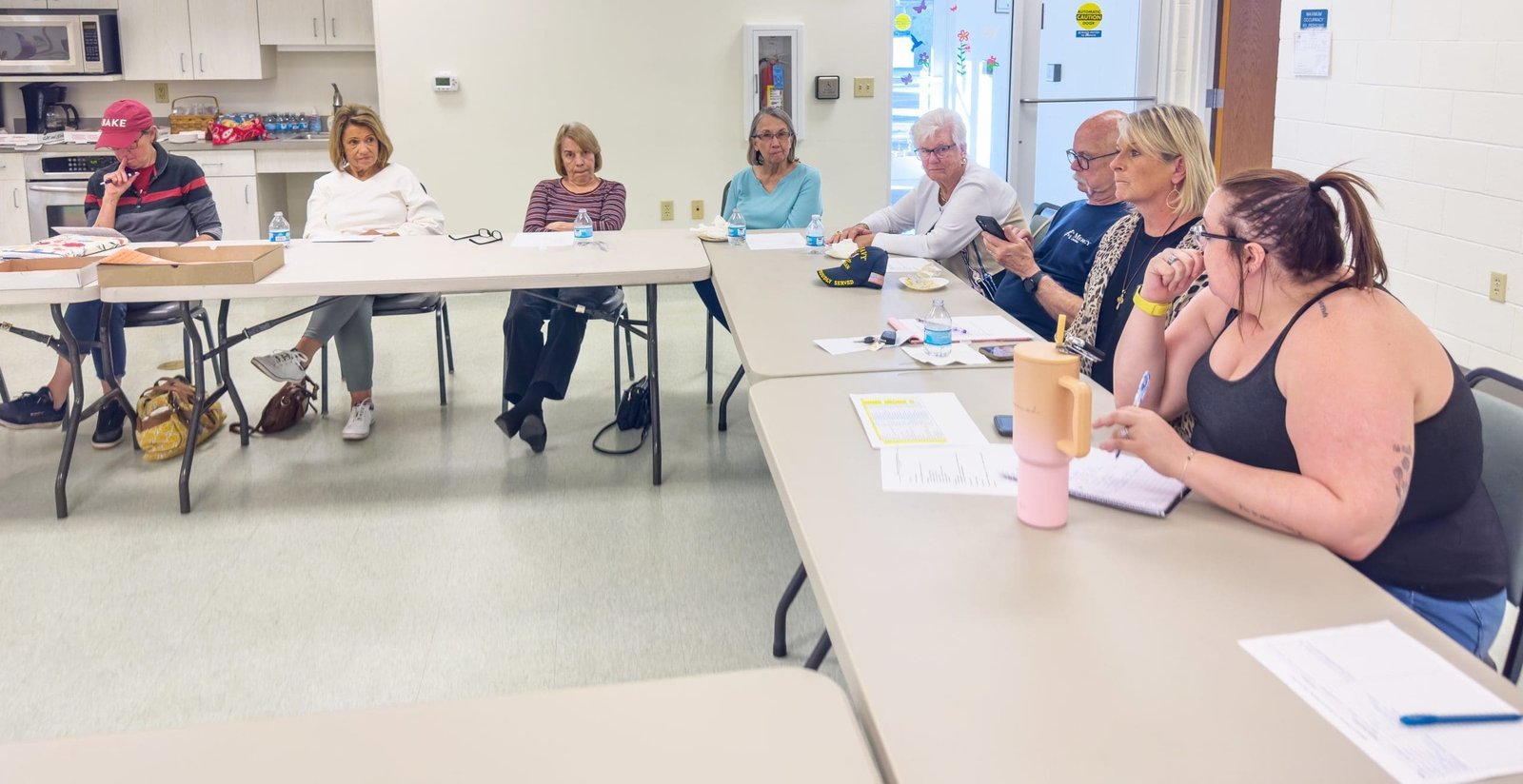 BUSINESS … Local business leaders from the Metamora community meet for the Chamber of Commerce meeting. (PHOTO BY JACOB KESSLER / THE VILLAGE REPORTER)
---
By: Jacob Kessler
The Metamora Chamber of Commerce held a meeting this past week on Wednesday, May 10th. The meeting was called to order at 5:56 p.m. with approval of the minutes before hearing a board update.
It was stated that AJ from St. Mary's Meats would like to get more involved with the Chamber and was asking about a Vice President position. This question is being looked into.
Membership renewals were then discussed with it being said that they are due and that quite a few have already been turned in. Business profiles were then discussed.
The project is going to be approached from a new angle in order to get more responses. A forum will be made up where businesses can fill in the blanks in order to help get them started with their profiles.
A new website is going to be created for the chamber in order to help get the word out more.
The discussion then moved to the introduction of chamber bucks that will be used to help promote local businesses.
These bucks can be given out for certain things where they will then be cashed in at local businesses. These businesses can then redeem them at the bank from the Chambers account.
Membership approval has been given for the Metamora Chamber of Commerce to join the Northwest Ohio Chamber of Commerce.
This will allow the chamber to work on providing insurance to those member businesses who would like it.
Conversation then shifted to the Chamber's scholarship program. The village had previously sent out a letter to village residents whose property was in violation of certain things.
The Chamber's name was placed on these, telling people that they are available to help those in need.
Evergreen Schools was contacted to see about getting students help who need community service hours. A scholarship opportunity was also created for those who did volunteer.
The winning students would receive $1,000.00 to use for equipment, clothes and other items that they may need to begin a new job.
However, there has not been a great response to this at all. The requirements for the scholarship were dropped from 20 hours of work to 4 hours of work because of the lack of response.
When this was done, one student showed up to help for the day. That one student was able to receive the scholarship, being that he was the only one to show.
It was said that a committee should be set up to help with the scholarship program and get more information out there.
Next, it was stated that the library will host the rest of the Chamber meetings for 2023. A sign-up sheet will be created for those who would like to help sponsor dinner and drinks.
Finally, the Chamber was informed that the village has decided to cancel the fall event. Due to the fire protection required, the event would end up losing money and it is believed businesses get hit up enough throughout the year and that this would be a big ask.
The village is, however, looking at doing more smaller events downtown throughout the season. The next meeting will be held on July 12th at 5:30 p.m. The meeting was adjourned at 6:27 p.m.
Jacob can be reached at jacob@thevillagereporter.com
---