---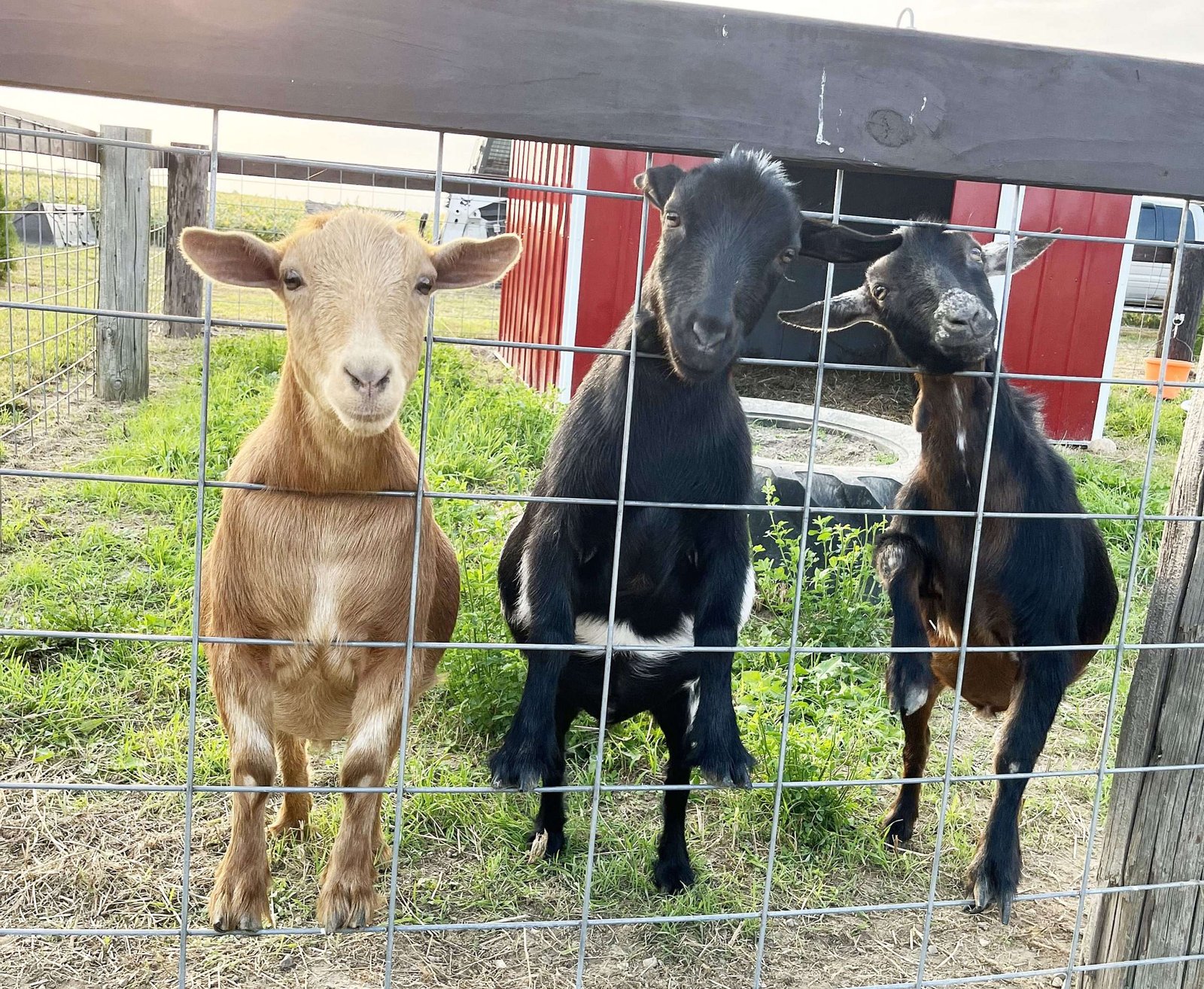 GOATS … One of the many animals at T22 Farms petting zoo is a kids favorite, goats. (PHOTOS BY LINDSAY PHILLIPS, STAFF)
---
By: Lindsay Phillips
What started out three years ago as a roadside stand that stemmed from a hobby through COVID, is now the only corn maze in Fulton County, known as T22 Farms near Fayette.
Wes and Katey Schaffner, along with their three daughters opened their farm fully last fall in 2021, which is located at 21242 County Road T.
All are more welcome to visit the farm Friday's and Saturday's from 12:00 p.m. until 8:00 p.m. and Sundays from 12:00 p.m. until 6:00 p.m.
This year is their biggest year yet, with numerous added activities. Family is the priority at T22 Farms, and to show that they created a corn sensory pit so that all can enjoy, even those with sensory needs.
Added activities include: Giant teeter totters and yard games, a relaxing fire pit with boho swings, inflatable slide, build-a-scarecrow, duck races, barn yard basketball, bucket ball, a grain bin gazebo for events and of course, a corn maze.
The corn maze is in the shape of a barn and spells out Fulton Co. T22 Farm.
Also offered are hay rides, a petting zoo, and a pumpkin patch. Guests are able to choose from hand picked pumpkins, or roam the pumpkin patch for the perfect one.
A gift shop is also located on the farm with t-shirts, jewelry, home décor and more. While interviewing owner, Katey Schaffner, she shared, "We just love being able to provide such a fun place for families."
T22 Farms has been known for fun events like princess meet and greets with Laurel's Princess Parties Elsa, food truck visits, theme weekends and movie watch parties.
They have also had Sunday church service where guests were welcomed with coffee and cider, and enjoyed a sermon from their lawn chairs.
Katey stated, "Everyone seems to slow down to play with their kids/families, we love sharing our animals and farm with the community."
Admission to the farm is ten dollars per person.
Lindsay can be reached at lindsay@thevillagereporter.com
---
---