---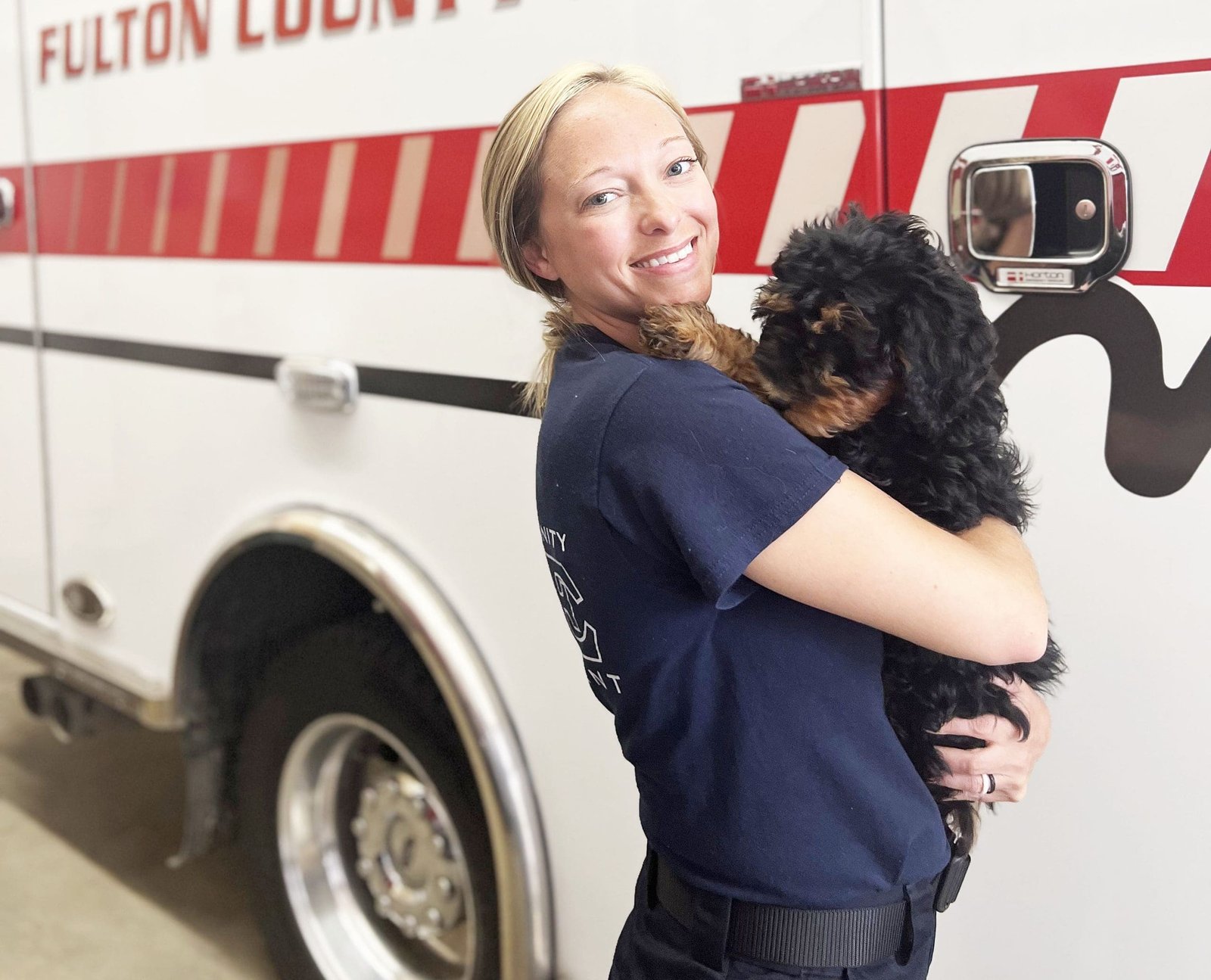 PARTNERS … Therapy Dog Tilly with her handler, Kim Nofziger. (PHOTO PROVIDED)
---
By: Amy Wendt
Delta Community Fire Department (DCFD) is a little less "ruff" with a new therapy dog by their side.
Recently, the department added now 12-week-old goldendoodle pup, Tilly, to the ranks, as a measure to enhance the mental well-being of its department's first responders.
---
Please login to view this news story.  Not currently a subscriber?  Obtain seven days of website access along with the current full color E-Edition (same as the print edition) for just $2.00.