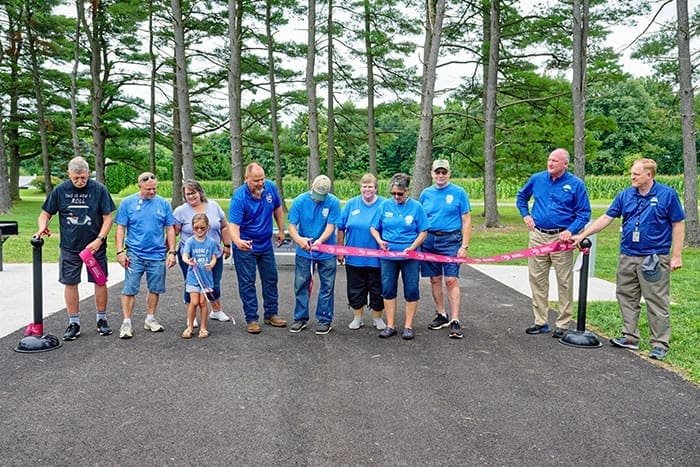 ---
By: Jacob Kessler
THE VILLAGE REPORTER
Harrison Lake near Fayette now has new, upgraded, and modern amenities for campers wishing to spend time at the park.
The south camper area at the park now features full-service hook-up sites that feature electricity, water, and sewer.
The sites also feature a picnic table and a grill, as well as access to clean restroom and shower facilities. These new items were unveiled during a ribbon cutting held on Friday, August 25th.
Chief of Ohio State Parks and Watercraft Glen Cobb explained that this is all part of an initiative put forward by the current state administration.
"In the last administration, the focus was put more on things like upgrading dams. This administration's focus is on modernizing showers, restrooms, campsites, a number of cabins and lodges, and putting work into our trails too. This is all to provide the things people want."
Cobb explained that overnight usage at campsites has been around 700,000 each year, with the past two years actually crossing over a million people.
He also further explained that the sites at Harrison Lake always seem to be one of the destinations that fills up fast.
Currently, the State of Ohio does not charge a fee for usage of a campsite during the day, nor do they charge an entrance fee.
Each site is, however, available for rent overnight which does require a fee to be paid.
Jacob can be reached at jacob@thevillagereporter.com
---