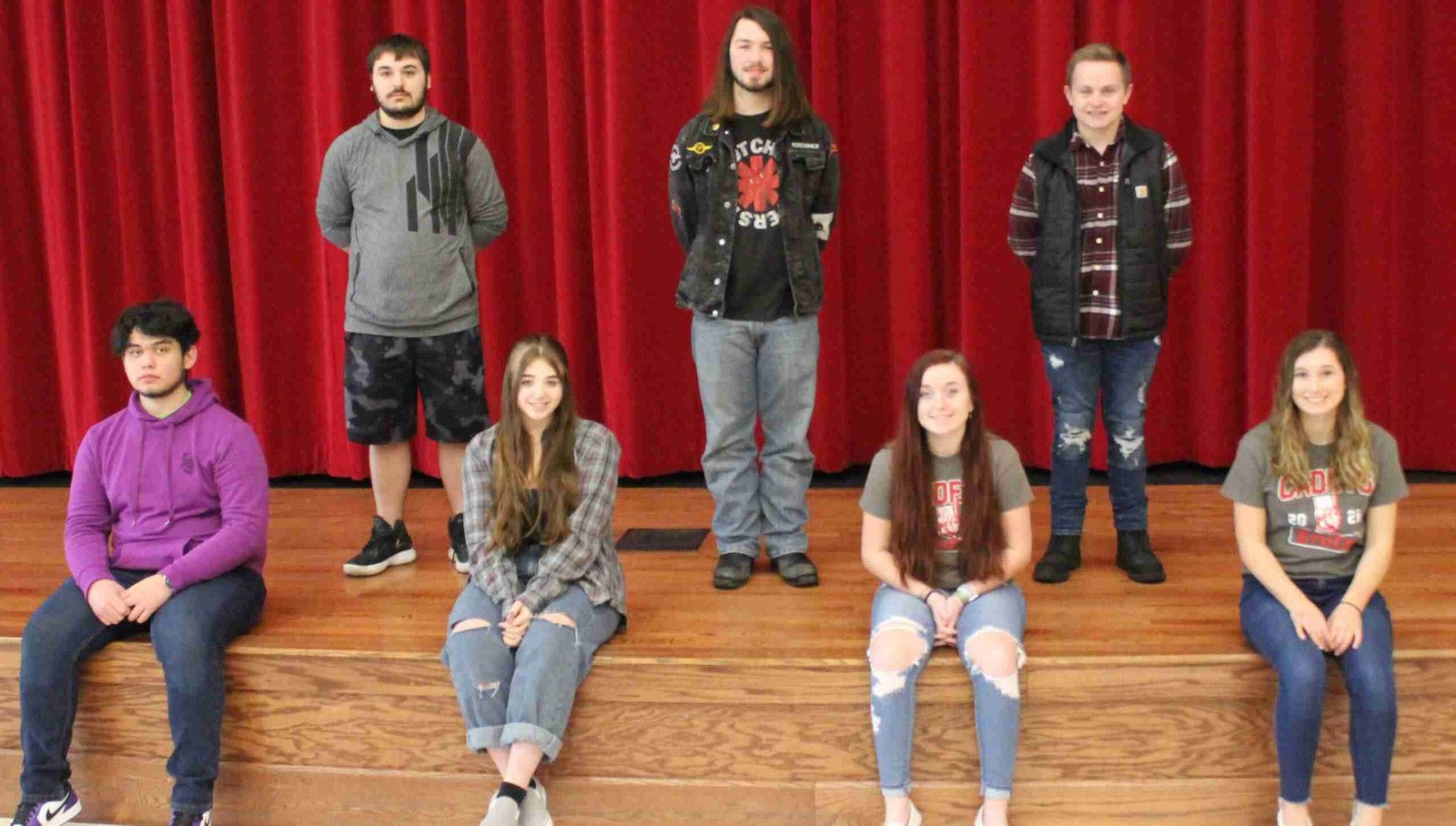 JUNIORS AND SENIORS … Front Row L to R: Justin Ayala, Keely Burdine, Avrie Johnston, and Arleigh VanArsdalen. Back Row L to R: Kasin Deck, Gabe Matthews, and Bryce Buehrer.
FRESHMEN AND SOPHOMORES … Front row L to R: Chloe McAfee, Emma Smith, and Marissa Bennett. Back row L to R: Quentin Runkel and Shealyn Martin.
JUNIOR HIGH … Front row L to R: Arend Schuurman, Isabella Ackley, Brooklyn Kuszmaul, and Joseph Williams. Back Row: Kason Rediger, Jonathan Stephens, and Brooke Moreland.
---