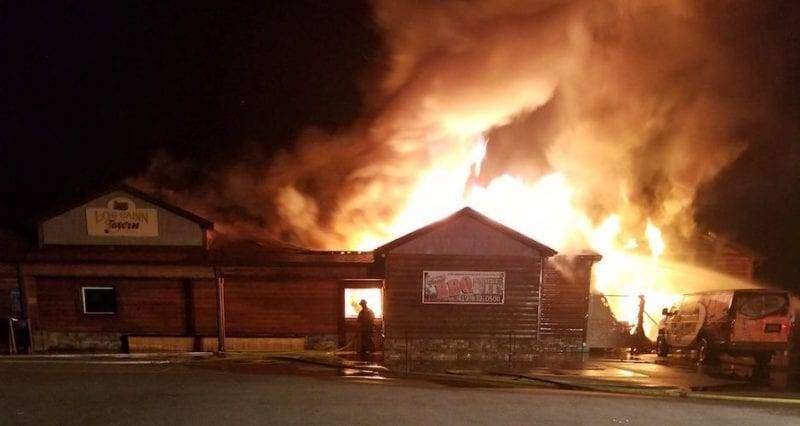 ---
According to the Henry County Sheriff's Office, firefighters from five area departments were called to the Log Cabin Tavern, T-464 County Road 3, Liberty Center, after two nearby residents spotted the flames at 4:04 a.m. and called emergency personnel.
Responding to find the restaurant fully engulfed were Liberty Center, Delta, Providence Township, Grand Rapids and Napoleon fire departments.
No injuries were reported as of 5:55 a.m. The restaurant had opened to the public in 2014.
(Photo and Information Courtesy of Defiance Crescent News)
---