---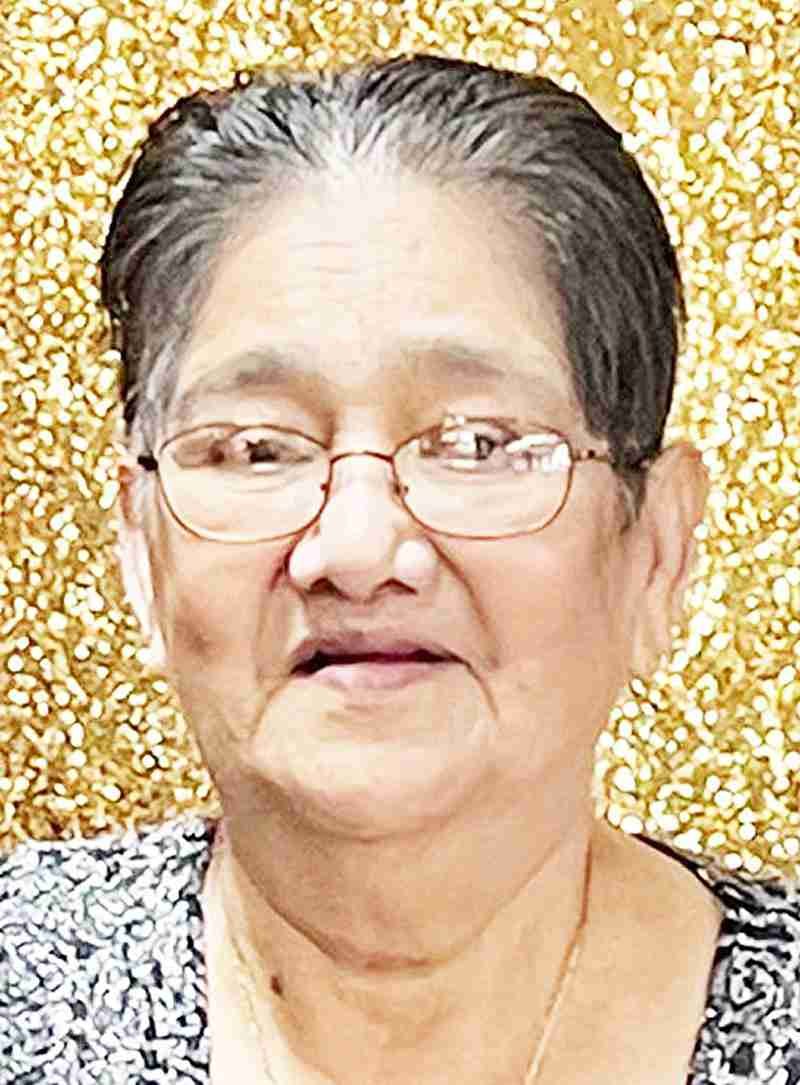 Martina B. Serrano, 74, of Bryan, Ohio, passed away Monday, Aug. 1, 2022, in her residence with her family by her side.
Martina was born Jan. 30, 1948, in Brownsville, Texas, the daughter of the late Julian and Maria (De Jesus) Briseno.
She married Esteban Serrano on April 16, 2001, in Archbold, Ohio, and he survives. Martina was a homemaker, dedicated to raising her children and supporting her family in every way possible.
She was a member of St. Patrick Catholic Church, Bryan. Martina enjoyed flower gardening, walking and spending time with her family, especially her grandchildren.
Martina is survived by her beloved husband, Esteban Serrano of Bryan, Ohio; three children, Anselmo Ruiz, Jorge Ruiz and Guillermo Ruiz; six stepchildren, Maria Serrano, Yolanda Scott, Eleazar Serrano, Sofia Eich, Salomon Serrano and Rosa Gonzales; eight grandchildren and 16 step-grandchildren; six siblings, Servando Briseno, Porfiria Briseno, Cirilo Briseno, Faustino Briseno, Raymundo Briseno and Alfredo Briseno. Martina was preceded in death by her parents.
Visitation for Martina will be held from 11 a.m. to 1 p.m. on Friday, Aug. 5, 2022, at St. Patrick Catholic Church, 610 Portland St., Bryan. Funeral Mass for Martina will follow in the church starting at 1 p.m. with Father Andrew Wellmann officiating. Private interment will be made.
Arrangements are under the care of Oberlin-Turnbull Funeral Home & Crematory, 206 N. Lynn St., Bryan, Ohio 43506.
In lieu of flowers, memorial contributions can be directed to the family. Condolences may be sent to the family or memories may be shared at www.oberlinturnbull.com.
---