---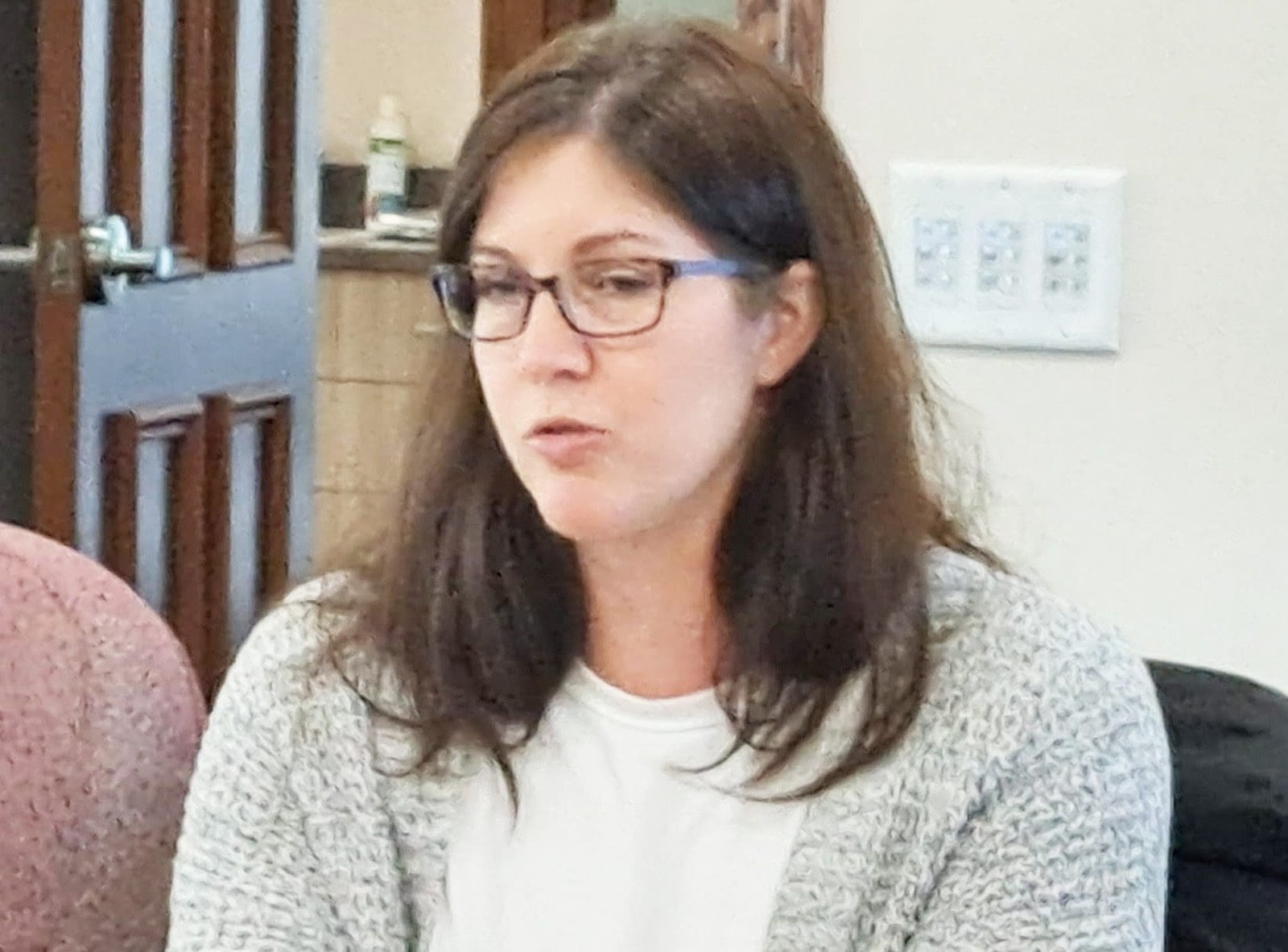 INTRODUCTION … New WEDCO Director Ashley Epling introduces herself to Williams County officials. (PHOTO BY ANNA WOZNIAK, STAFF)
---
By: Anna Wozniak
Williams County officials got together during the time allotted for the Williams County Mayors Association to introduce Ashley Epling.
Epling has been the WEDCO (Williams County Economic Development Corporation) Executive Director since the beginning of this January.
Entering the job scene with two pressed for time projects, Epling wanted to make time to introduce herself to Williams County officials because of how beneficial her job position can be to all municipalities.
As the Director of WEDCO, it is her job to be a contact point between Williams County and businesses that are looking for placement.
After 16 years of public service, Epling felt that this position was the "next step" in helping the community, and aims to help address housing issues that deter businesses from placing in Williams County.
Ashley and her husband Ken are both North Central graduates and have been local to Williams County for their entire lives.
Mrs. Epling also helped found the 501(c)3 Mentors for Williams County program that pairs at-risk-youth with mentors.
Mentors are low in supply but those that volunteer are then paired with a child the schools see as at-risk.
Epling hopes that this introduction can further solidify her role as a liaison for the county, and hopes to help sell the idea that Williams County is a great place to live, work, and run business.
Anna can be reached at anna@thevillagereporter.com
---
---