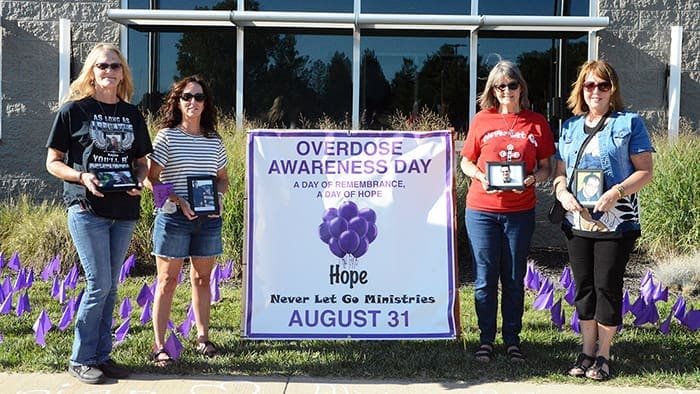 ---
By: Anna Wozniak
THE VILLAGE REPORTER
In 2001, Australia started to recognize Overdose Awareness Day.  Since 2021, America joined in this dedication, naming August 29th through September 4th as International Overdose Awareness Week, with August 31st dedicated as International Overdose Awareness Day, or IOAD.
Never Let Go Ministries, founded by Victor and Mary Juarez, are a couple who lost their son, Marjoe Gineman, to addiction.
Representation from MAN Unit (Multi Area Narcotics Task Force), a parent who lost their son to addiction, and a recovered addict joined Mary and Victor in speaking at the event, which took place at 4:30 p.m.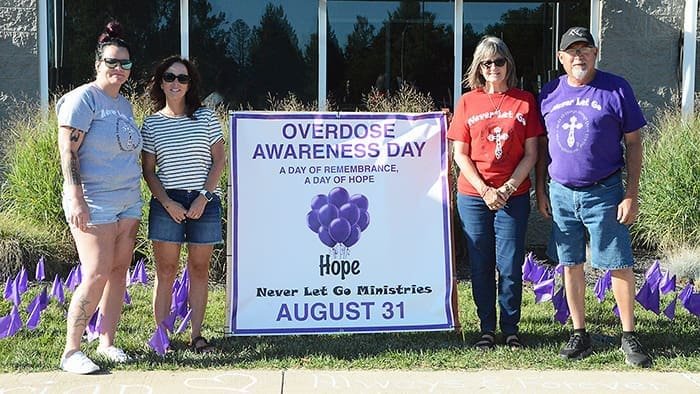 ---
Music from Casting Crowns was played as those in attendance remembered the losses that addiction has caused them, and a moment of silence was held after a memorial reading "of the names of those we have loved and lost."
The speakers shared that people need to take the time to have tough conversations with their children about how easy it can be to get addicted to something, starting younger and younger.
These conversations also help destroy the stigma around addiction and those suffering from it and help to normalize addicts seeking help.  "We don't judge, we just help," said co-founder Victor Juarez.
With the help of Drug Court, which co -founder Mary Juarez shared that she has seen "some amazing things" come out of, Never Let Go Ministries works hard to help addicts know that "everyone is made up of beautiful things," and that they will always be there to help addicts find hope and freedom through sobriety.
Anna can be reached at anna@thevillagereporter.com
---