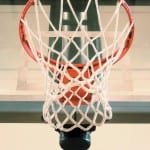 PITTSFORD, MICHIGAN – Sabrina Pickford put down a game-high 10 points to lead the Lady Eagles of North Central to a 39-26 road win over Pittsford on January 7.
The Lady Eagles jumped out to a 13-4 lead, but the hometown girls closed the gap to four going into the fourth. Shaylee Oyer canned a trey in the final frame to lead North Central to an 11-2 run that iced the game going away.
Oyer and Tiana Wheeler each finished with 9 points for North Central, with Bralyn Wyrick getting 7 points and Abbey Litzenberg 4.
SCORING BY QUARTER:
North Central  13  10  5  11 – 39
Pittsford  4  10  10  2 – 26