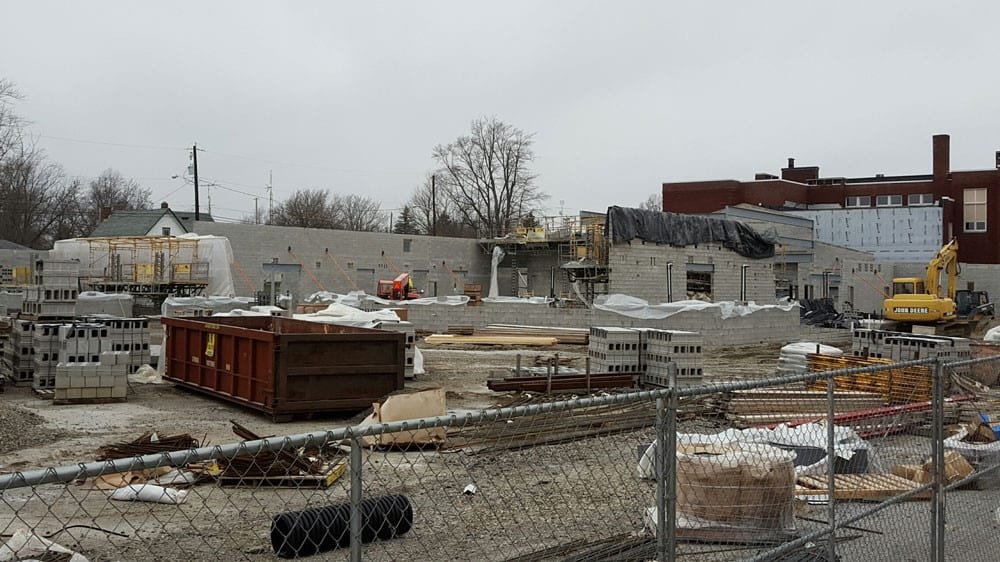 By: Allyson Hutchison
THE VILLAGE REPORTER
Ever since the ground breaking last spring, North Central has been buzzing with excitement over the new school.  The staff and students are all eager to graduate a class from the new school in 2017.  North Central has been a busy place this past school year.
In an interview with Tim Rettig, the High School principal at North Central, he stated, "It's neat that we are able to do this without raising the tax too much."  With that being said, the construction is about three weeks behind due to a few problems in beginning  the funding of the project.  Mr. Rettig was sure to inform me that they have stayed within their budget so far and are gracious that we have had such a mild Ohio winter this year.
In consequence, they have been able to get a great deal of the building done.  Being one of the students that passes through the halls each and can see the progress being made, it was a unique experience to be able to see the construction going from piles of rocks where our parking lot used to be to an outline of the new school.  The construction crew had the idea to work on the walls that face north and west first to be able to cover and heat the framework then gradually make their way south while constructing the inside.
The progress has truly been remarkable.  Most of the piping is done and Wollace electric has taken to beginning the electric work.  The crew is also in the progress of finding block to build upon.  Many beams are up as well as the outer wall. The school will be equipped with state of the art labs and a state of the art auditeria – that's a mix between a cafeteria and auditorium.  The place that reminded many of the kids of a jail (from the ominous chain link fence) at the beginning of the year is not taking the form of their future school.  To keep updated on the plans and progress of the school, you can like the North Central Build for Our Future Facebook page.
Allyson may be reached at
publisher@thevillagereporter.com