---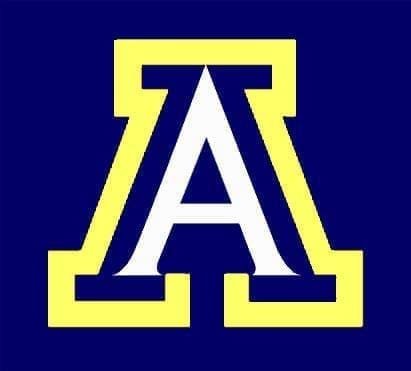 ---
By: Joe Blystone
METAMORA (MAY 12, 2023) – Good thing no one had a blood pressure cuff on Archbold baseball coach Dick Selgo.
That's because after taking a 7-0 first inning lead, the Bluestreaks had to teeter at the edge of the precipice before holding on for a 7-6 victory over Evergreen.
The win gave Archbold a share of the league title with Patrick Henry.
"We were talking before the game and we said, 'wouldn't it be nice if we had an easy win for once," Selgo said with a sigh of relief after.
"And then we came out and get a 7-spot in the first inning and they didn't go away. They kept fighting and clawing to get back in and you have to give them a bunch of credit. It was a heckuva good ball game."
"Winning a league title in the NWOAL is huge in any sport especially in baseball. Teams are so competitive, and I give credit to our guys to finding a way to get this done this season."
Archbold took advantage of Viking starter Layne Vance's inability to hit the strike zone early.
After getting a leadoff fly out, the sophomore righty walked three Streak hitters and gave up consecutive run scoring hits to Mason Siegel and Carson Dominique as Archbold took a 3-0 lead.
Brady Kanneman came to the mound in relief and got a force play that brought in the fourth run of the inning, but Micah Nofziger delivered a two-out RBI single, and Cade Miller along with Devon Morris followed suit to balloon the bulge to 7-0.
And then….their was nothing. Kanneman slammed the door hard, giving up just one hit the last six innings and breezed through the Archbold lineup, hurling four perfect innings the rest of the way.
"He comes in and just shuts us down and we don't score anymore," Selgo expressed of the Viking junior.
Archbold starter Jayden Seiler was about as good the first three frames.
A walk and back-to-back singles from Cory Kanneman and Blade Walker got the Vikings on the board in the bottom of the first, but Seiler blew through the second and third with relative ease.
However, in the fourth Evergreen got to the junior right hander after two were down and a runner on second.
Chase Kirk shot a run scoring single to left, and after an infield error on a bouncer to short, Colton Robertson rapped a single to center to make it 7-3.
Then with two on and two down, Vance blasted a triple to deep right to mark two more, then scored himself on a wild pitch to bring Evergreen back to a one-run deficit.
Seiler matched Kanneman with a 1-2-3 fifth, then after Kirk nailed a one out single, Archbold turned Isaac Overfield's sharp ground ball into a 6-4-3 double play to escape the sixth.
"No question that was a big play there," explained Selgo. "We got a really big play there, we had the one where the ball hit a base and we didn't make a play and they scored a couple more after that so that was a big, big defensive play for us."
"Good pitchers find a way to get it done too," Selgo said of Seiler's effort to keep the Streaks ahead. "He kept us in and eventually he ran out of gas at the end.
Vance drew a one-out walk in the bottom of the seventh, ending the day for Seiler and bringing Krayton Kern to the mound.
Kern fired a pair of wild pitches to send Vance and the tying run to third with one down and Cory Kanneman at the plate.
However, Kern snared Kanneman's hard grounder, held Vance at third and got the out at first, then induced Walker to bounce out the end the contest.
"Krayton comes in and does what he needs to do and just does an excellent job closing it out," Selgo said of the Archbold do-it all senior.
Seiler picked up the win, giving up six hits, walking four and whiffing seven Viking hitters.
Both teams head into tourney play next week. Evergreen hosts Fairview on Wednesday while Archbold awaits the winner of the Swanton-Paulding game in a sectional final on Friday.
ARCHBOLD  700 000 0 – 7 7 1
EVERGREEN 100 500 0 – 6 6 1
Records: Archbold 14-6 (6-1 NWOAL), Evergreen 9-12 (3-4 NWOAL)
WINNING PITCHER: Seiler (6.1 innings, 6 hits, 6 runs, 2 earned, 7 strikeouts, 4 walks) Other: Kern
LOSING PITCHER: Vance (0.1 innings, 3 hits, 6 runs, 6 earned, 0 strikeouts, 3 walks) Other: B. Kanneman
LEADING HITTERS: (Archbold) Mooris – 2 singles, RBI; Burrowes – double, single; (Evergreen) Vance – triple, 2 RBIs; Kirk – 2 singles, RBI
Joe can be reached at publisher@thevillagereporter.com
---