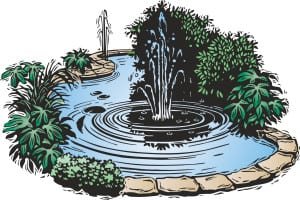 A Pond Clinic is planned for Thursday, April 11, 2013 at 6:00 p.m. at the Williams County Agricultural Services Meeting Room. The Ohio State University Extension Williams County and Williams Soil and Water Conservation District will be hosting the event.
[emember_protected custom_msg="Full content protected for online subscribers. Purchase a one week subscription from the top menu bar for just $1.99 to read all online content (full access). Longer subscription plans are also available. Subscriptions cover our costs to attend local events; bringing forth Hometown News Coverage to our communities."]
Eugene C. Braig IV, Program Director of Aquatic Eco System at Ohio State University School of Environment and Natural Resources will be the speaker. He will be covering how to "Cope with Aquatic Plants and Algae" and "Improving Pond Health with Aeration".
Hotdogs will be served at 5:30 p.m. with the program to begin at 6:00 p.m. To make reservation for the program contact the OSU Extension at 419-636-5608 or SWCD at 419-636-9395.
[/emember_protected]