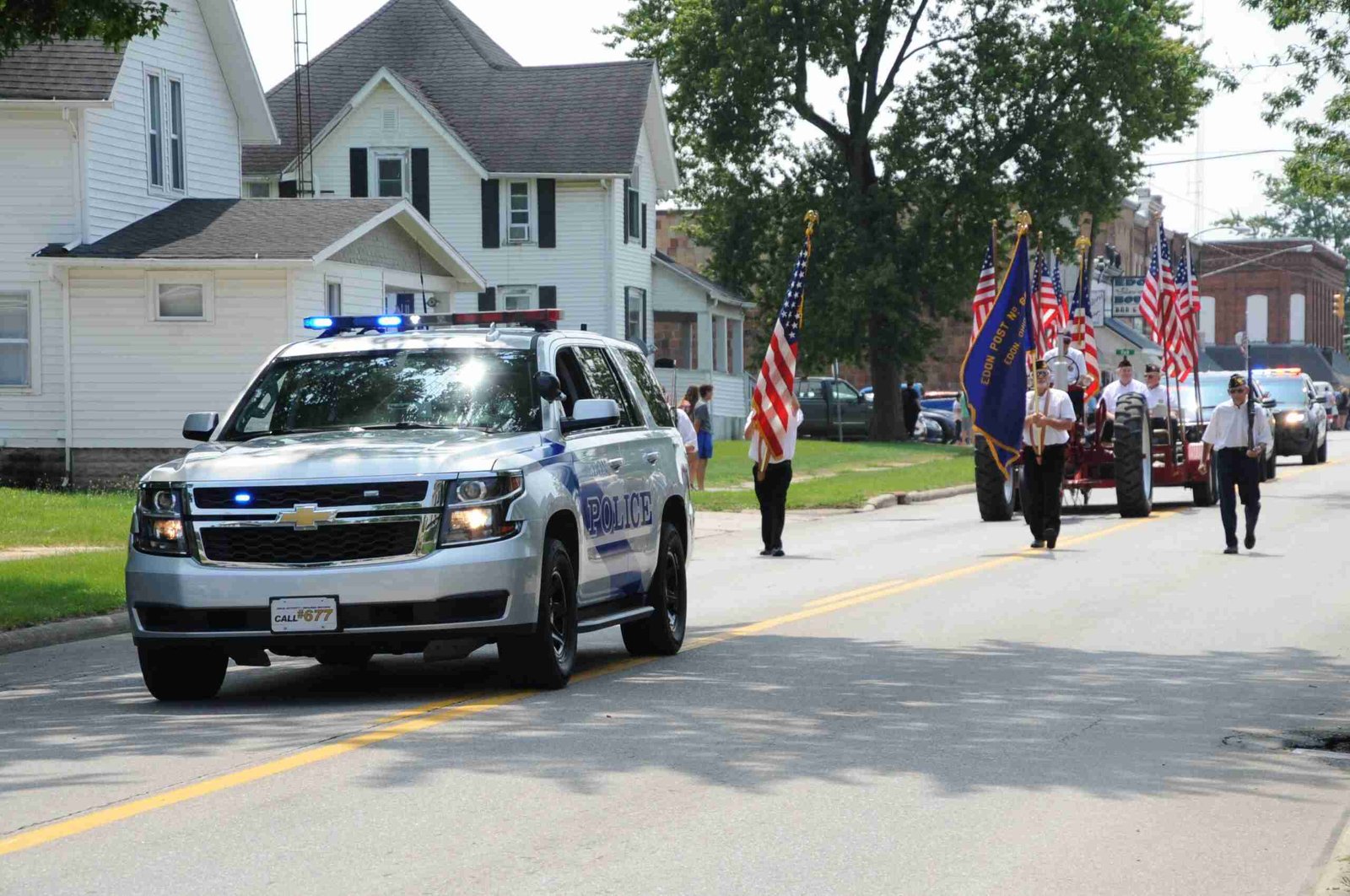 EDON PARADE … The Edon Parade proceeded from the Edon High School and went all through downtown. The parade was led by the Edon Police Department. (PHOTOS BY JACOB KESSLER, STAFF) VIEW 194 PHOTOS OF THIS EVENT ONLINE FOR FREE AT WWW.THEVILLAGEREPORTER.COM.
---
By: Jacob Kessler
The Edon Days Festival took place on Saturday August 7th. The festival was made up of several events at different parts of town. The festival first started out with the Firemen's Breakfast at the firehall at 6am.
The Lutheran Church also held a bake sale at 8am with both events lasting until 11am. Next there was the Day in the Parking Lot featured in the Church of Christ parking lot. A Bomber football scrimmage then took place at Leanne Field.
From 10:30am food vendors were located at Baker Park and were filling orders until 10pm. A co-ed softball tournament started at 9am followed by the Edon Parade at 1pm.
A Bike and car show then followed at 5pm along with a silent auction at the old grocery store parking lot. Face painting and balloon art opportunities for the children were also available at 6:30pm.
7pm brought in the music entertainment with Remedy performing at Baker Park. Remedy closed out the festival at 10pm as the last event for the night.
Jacob can be reached at jacob@thevillagereporter.com
---
QUEENS OF EDON … The 2021 Queens of Edon ride on a car in the Edon Days Parade.
---