WORKING WITH COFFEE … Ava Keim in the gray shirt with Emma Wymer in the black shirt work together to measure and bag whole coffee beans at the school. (PHOTOS BY JACOB KESSLER, STAFF)
---
By: Jacob Kessler
The Special Grounds Coffee Company is getting its new coffee shop ready in Wauseon. The building is located at 854 South Shoop Avenue in Wauseon and will have many unique features.
All of the coffee beans are ground and roasted in Wauseon and customers will be able to see them being roasted inside. There will also be a drive through for customers to place orders and get their drinks.
Another unique feature at the building is that it is also a school. The Special Grounds Coffee Company is owned and partnered with Sara's Garden.Sara's Garden offers K-12 schooling for children with special needs through their Horizons Academy.
The students at this building will be from ages 14 and up and will learn everything from regular academics, fine motor skills and a vocational education.
The students will be able to help in the production of the coffee in ways such as scooping and sorting the beans. They also write and draw thank you notes for each of the orders that are placed online.
Tara Dumas from Special Grounds Coffee explained that "this is good for the community and good for the kids. At Special Grounds Coffee, we are coffee for a cause. We are born out of a desire to provide meaningful success as they get older, and they prepare for what's next."
Other programs in the school will teach them life skills such as an apartment lab, cooking, washing, drying and folding clothes and many other aspects of day-to-day life. When the coffee shop is finished it will be open from Monday through Saturday from 6:30am to 2:30pm.
There will be many different options to choose from as well. There will be single origin choices as well as blends and flavored decaf. Ground, whole beans, 7 single origins, and 30 different flavors.
There are also plans to bring in baked goods, hot and cold lattes and teas as well as smoothies. Room will be available to also start offering the space for baby showers, receptions and other things of that nature as well in the future.
Jacob can be reached at jacob@thevillagereporter.com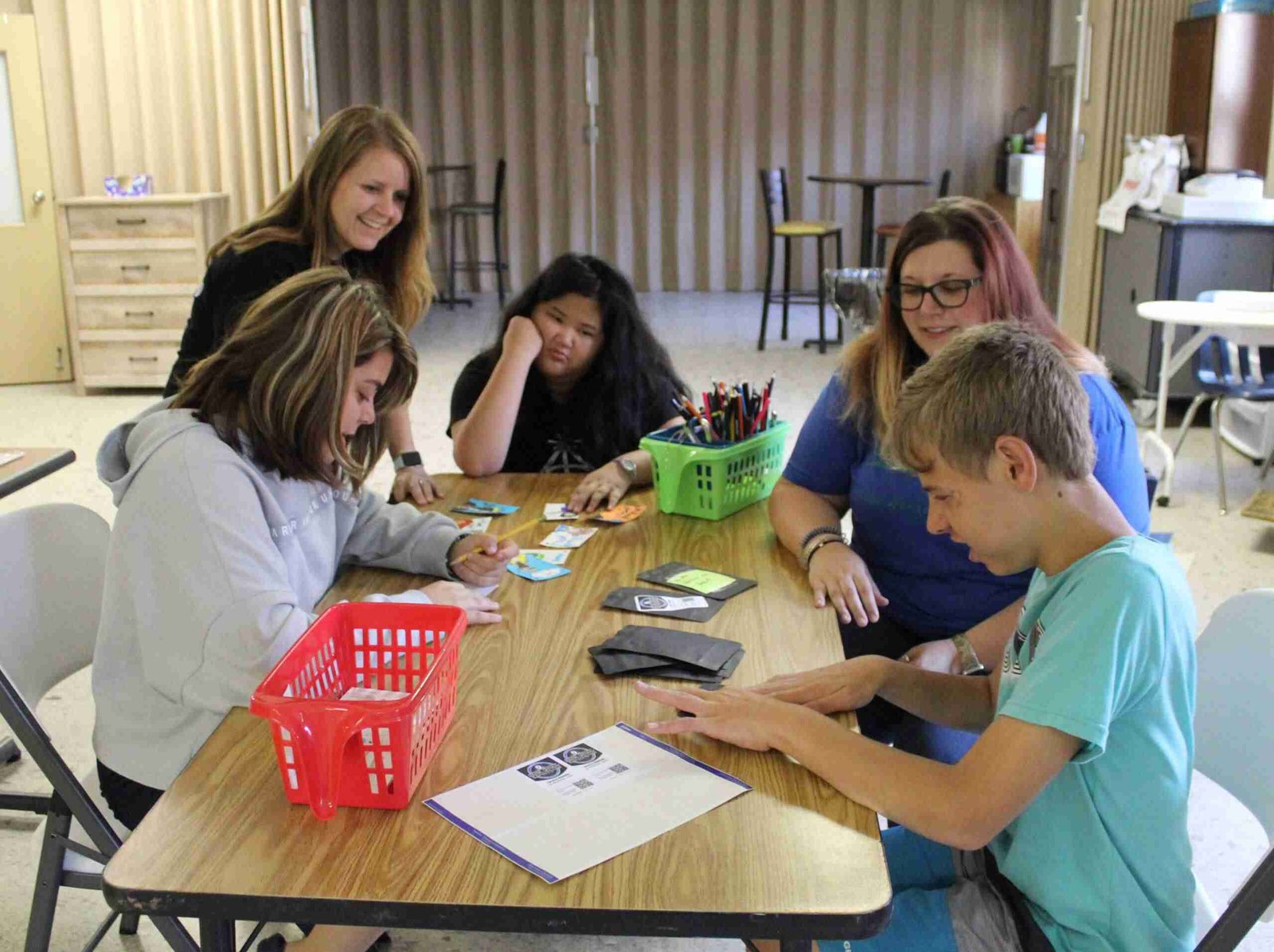 MAKING SMILES … Students work with teachers as they make thankyou tags for the coffee orders. The students are happy to make the tags so they can bring smiles to everyone's face that receives one. From left to right. Ava Keim, Tara Dumas, Emma Wymer, Katie Nelson, Jimmy Forest.
---