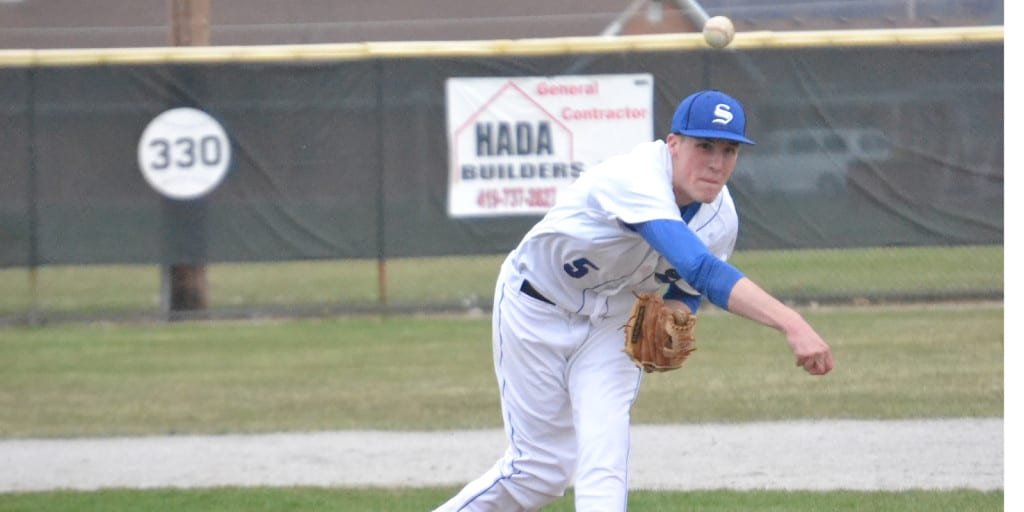 PIONEER – The April 15th Buckeye Border Conference showdown between North Central and Stryker played out as a good old fashioned pitchers dual between the Eagles' Kole Peterson and the Panthers' Parker Ruffer. Peterson held Stryker hitless while striking out 12 and walking four. Ruffer was solid as well allowing two runs on just three hits, fanned 10 and issued three bases on balls.
[emember_protected custom_msg="Full content protected for online subscribers. Purchase a one week subscription from the top menu bar for just $1.99 to read all online content (full access). Longer subscription plans are also available. Subscriptions cover our costs to attend local events; bringing forth Hometown News Coverage to our communities."]
The Eagles pushed across their initial run in the bottom of the first as Jalen Dancer led off the inning with a triple to center. Clayton Ferguson promptly followed with a sac fly to right field to drive Dancer home. North Central scored their final run in the fourth frame. Josh Sawyer doubled to start the inning. Colton Pilmore laid down a sac bunt moving Sawyer to third. Sawyer then trotted home as Ruffer served up a wild pitch to Dylan Hutchison that traveled all the way to the backstop.
Besides Dancer and Sawyer's hits, Taylor Radcliffe also doubled for the Eagles. With the win North Central improve to 4-5 on the season and 2-0 in the BBC.
Runs / Hits / Errors
North Central 2 – 3 – 0
Stryker 0 – 0 – 0
[/emember_protected]