---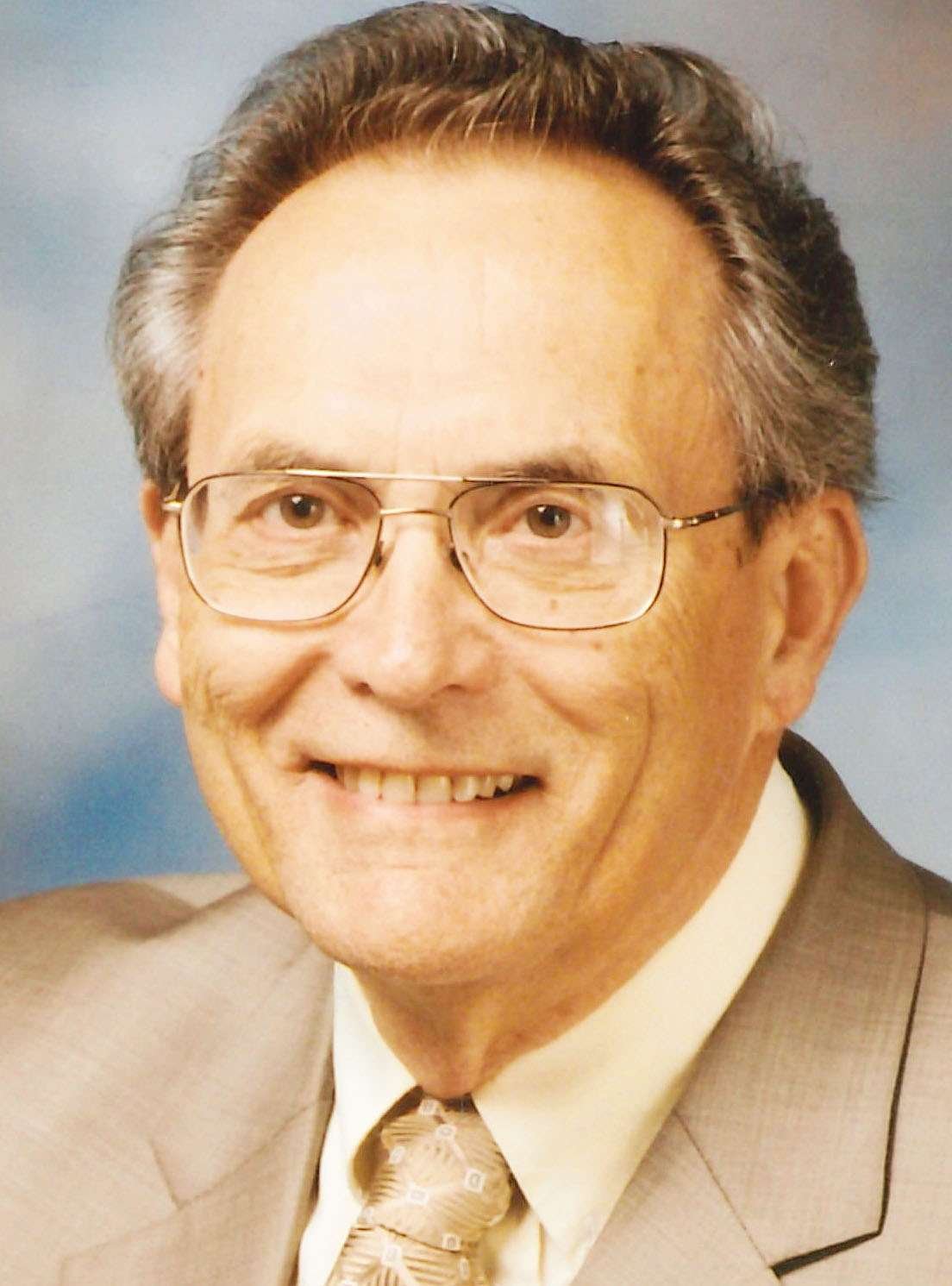 MORENCI – Ralph R. Ferris of Morenci, passed away at his home on Thursday, September 15, 2022, at the age of 92.
He was born in Blissfield on April 27, 1930, the sixth child to Fred V. and Rita (Fancher) Holmes. At the young age of nine months, his mother, Rita, passed away and soon after, his father, Fred, passed away from complication of serving in World War I.
Ralph was legally adopted at the age of one by L. Sherman and Florence M. (Hayes) Ferris of Morenci. His name was legally changed from Ralph Raymond Holmes to Ralph R. Ferris.
Ralph attended a one-room schoolhouse in the Morenci area and graduated from Morenci Area High School with the Class of 1948.
He then attended Adrian College for one year before enlisting in the United States Air Force.
He proudly served his country for four years as an airplane mechanic and served one year in the Korean Conflict on the fire and rescue team.
After his honorable discharge from the Air Force, Ralph continued his interest in rescue and firefighting, serving with Hudson Fire Department and then Morenci Fire Department for over 30 years.
While on Morenci Fire Department, he attained the rank of Assistant Chief. He and his wife, Mary, were instrumental in organizing the rescue squad in Morenci.
He held the rank of Rescue Captain and taught the EMT course to many.
He met his future wife, Mary Ellen Beaverson, in 1950 outside of Fayette. On June 11, 1955, they were married at the Morenci United Methodist Church by the Rev. William Johnson. Together, they lived 64 of their 67 married years together in Morenci.
Ralph was an independent gas and fuel dealer serving farmers, commercial and residential clients, city service, Sinclair and Union Oil.
While continuing the oil business, Ralph and Mary purchased, co-owned, and operated Mary and Ralph's Drive-In. Later, Ralph sold the business and he worked at Culligan as a salesman for over 30 years; retiring at the age of 90.
Ralph was a life member of the Amvets of Adrian, life member of the VFW Post 7424 in Wauseon and past commander of the former Morenci VFW, life member of the Fairfield, Michigan Masonic Lodge, member of the Order of the Eastern Star of Fairfield, member of the Northern Masonic Jurisdiction of Scottish Rite of the Valley of Toledo, and a former member of the Independent Order of Odd Fellows.
He was a member of the Morenci United Methodist Church since the age of 12 and held various positions in the church; presently serving as trustee.
Ralph was also past president of the Evelyn and Ronald Wirick Scholarship Board for over 30 years. Until his death, he was still serving on the board.
In his free time, Ralph like photography, fishing, hunting and gardening.
Left to cherish his memory are his wife of 67 years, Mary; son, Durke E. (Barbara) Ferris; daughter, Carla R. (Roger) Ford; grandchildren, Durke T. (Karen) Ferris, Na Dedra S.(A.K.A. Missy) Motley, Seth D., Connor D., and Lillie Rae Ford; step-grandchildren, Heather Dawn (Randy) Couch, and Travis, Haley, Johnathan, and Victoria Anderson; 15 great-grandchildren; and 2 great-great-grandchildren.
He was preceded in death by his biological and adoptive parents; sister, Marian (Lowell) Delcamp; and brothers, Norman (Ardyth), Fred (Joan), Glennis (Marvel), and Paul (Mary Jo) Holmes.
The family will receive visitors at Eagle-Marry Funeral Home – Morenci Chapel, on Friday, September 23, 2022, from 2:00 – 8:00 PM. There will be a fire department walk-thru at 6:30 PM, and a Masonic service at 7:00 PM, followed by an Order of Eastern Star service. Funeral services will be held Saturday, September 24, 2022, at 11:00 AM, at the Morenci United Methodist Church, with Pastor and Nephew, Dean Leininger and Pastor Bob Dister, officiating. Interment will follow at Oak Grove Cemetery with military honors accorded by the Fulton County Honor Guard and fire department tribute by the Morenci and Wauseon Fire Departments.
You may send condolences to the family at www.eaglemarryfuneralhome.com. Memorial donations may be offered to Morenci Fire Department, Morenci United Methodist Church, or VFW Post 7424 in Wauseon.
The Eagle-Marry Funeral Home – Morenci Chapel is assisting the family with arrangements.
---