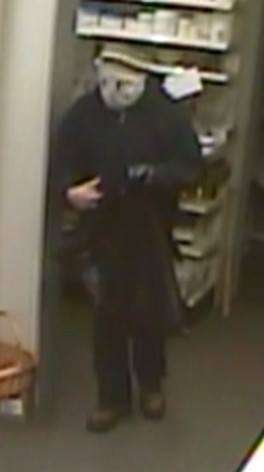 By: Forrest R. Church, Publisher
BREAKING NEWS: The Village Reporter was contacted several times within the last hour by unconfirmed reports that Ring's Pharmacy in Montpelier was robbed this evening.  Information just received from Montpelier Police confirms the robbery and gives information on the subject.
BE ON THE LOOK OUT: A male subject is wanted in robbery of Ring's Pharmacy. Vague description between 5-8 to 5-10, stocky build. Was wearing green hoody and striped ski mask. Fled in small car west from the scene, then possibly north on SR 576. Stole various prescriptions in bags. If you should encounter subject with various prescriptions or have information, please contact the Montpelier Police at 419-485-3121.