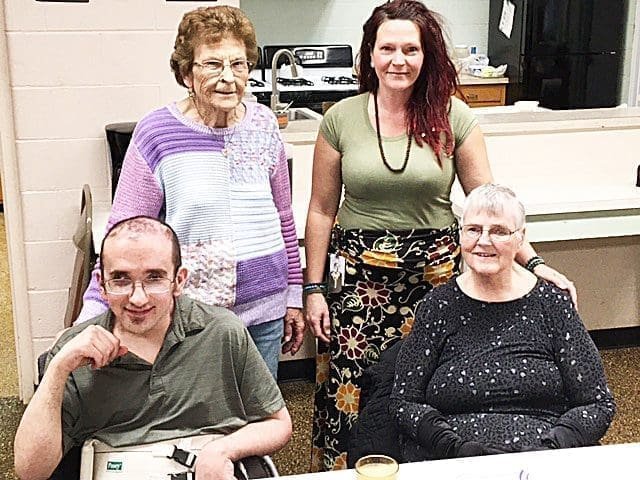 ---
Alicia Wright spoke to the club about the benefits gained from the club's financial support of a project at the West Unity facility of Filling Home.
She was accompanied by two residents; John Mohr and Sue Ellen Davis who also shared their feelings about the new addition to their home.
The staff at the West Unity facility requested financial assistance to provide a therapy rabbit for the residents of the home.
The Stryker Rotary saw it as a good service project to purchase a hutch for the animal. The hutch and rabbit have been in place at the home for several weeks and things are going well.
The residents are learning to care for the rabbit and assist with daily chores required for a clean and safe environment for all.
They shared several pictures of the hutch, residents, and the therapy rabbit. Filling Home has a main campus located in Napoleon along with two client homes, one in West Unity and the other in Bryan.
Filling Home offers a wide range of services to people with developmental disabilities in Henry, Fulton, Defiance and Williams Counties.
The club also had two visitors for the meeting and presentation: John and Rhonda Drinnon. Pictured rear left to right are Betty Beck, Stryker Rotarian and Alicia Wright, front row is John Mohr and Sue Ellen Davis.
---