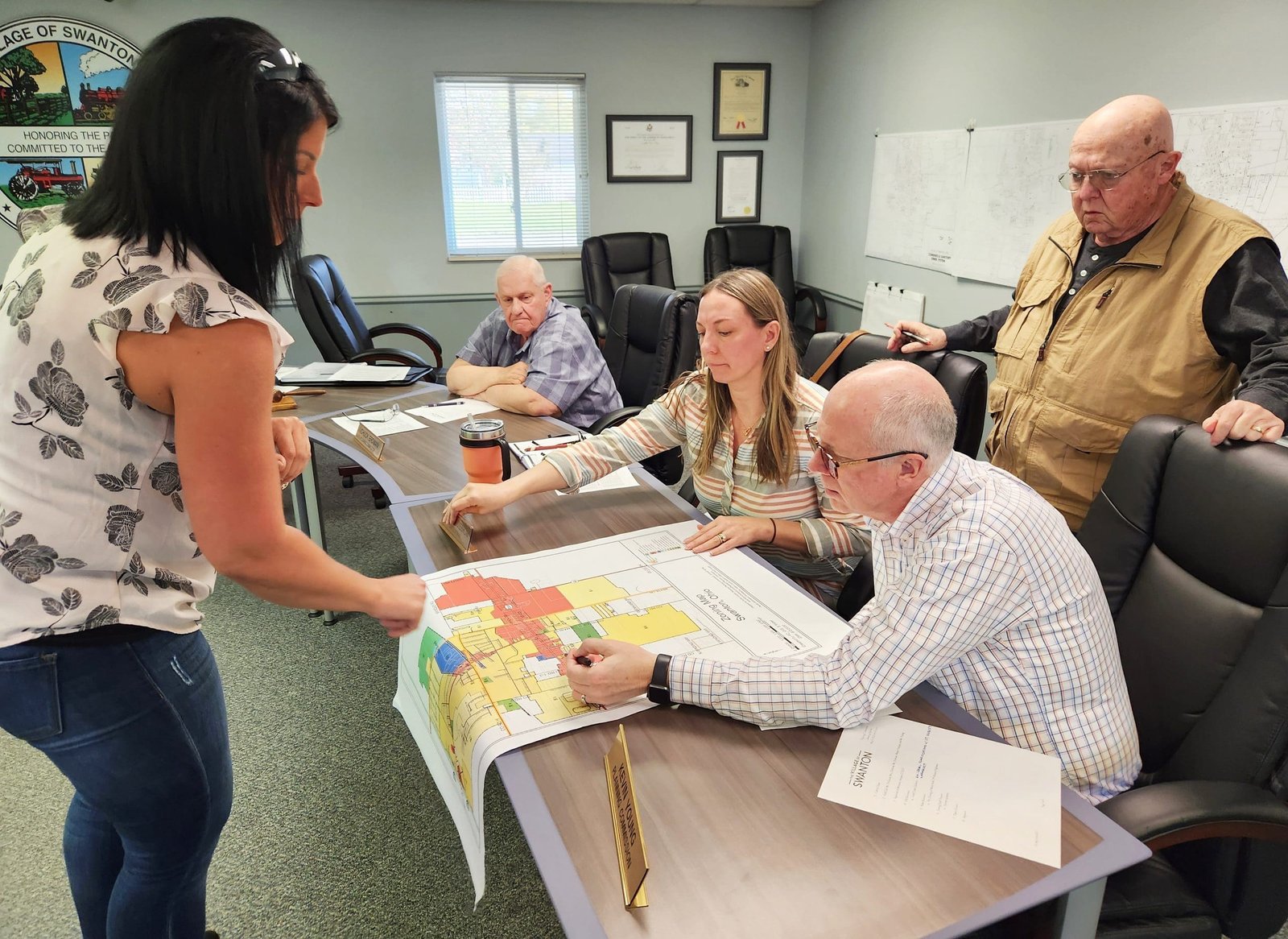 REZONING QUANDARY ... Swanton Planning Commission members review the Village's current zoning map while considering a request to rezone an area on the west side of town from business to light industrial. Pictured from left: Village Administrator Shannon Shulters, Commission Member Chuck Erdman, Village Council Member Samantha Disbrow, Commission Member Kevin Young, and Commission Chairman Roger DeGood. (PHOTO BY JESSE DAVIS, STAFF)
---
By: Jesse Davis
Swanton Planning Commission members tabled a measure on the rezoning of a property on the west side of town rather than proceeding with what they deemed incomplete information during their meeting Tuesday.
The potential rezoning would see the 19-acre property, located behind the Dollar General, switched from its current business zoning to light manufacturing.
---
Please login to view this news story.  Not currently a subscriber?  Obtain seven days of website access along with the current full color E-Edition (same as the print edition) for just $2.00.