---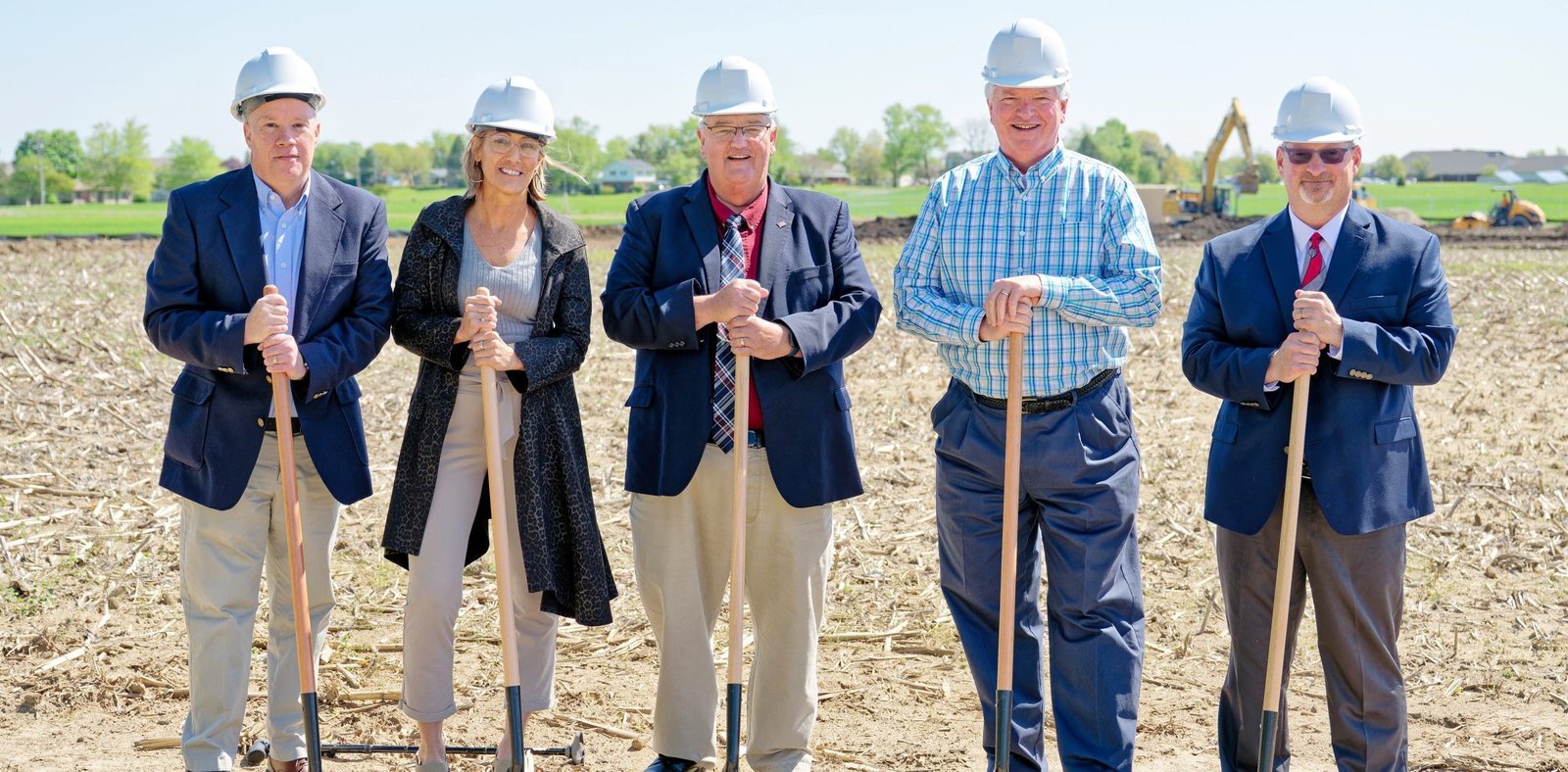 GROUNDBREAKING … County Administrator Vond Hall, Senior Center Director Sheri Rychener, Fulton County Commissioner Jon Rupp, Fulton County Commissioner Jeff Rupp, and Fulton County Commissioner Joe Short stand on the land where the new Fulton County Senior Center will be built. The group stands together to celebrate a groundbreaking for the project as construction gets underway behind them. (PHOTO BY JACOB KESSLER, STAFF)
---
By: Jacob Kessler
A Groundbreaking Ceremony took place for the new Fulton County Senior Center on Tuesday, May 9th.
The new Senior Center is currently under construction beside the Fulton County Health Center campus, behind the Fulton County Behavioral Health Clinic and beside the DaVita Dialysis Center in Wauseon.
---
Please login to view this news story.  Not currently a subscriber?  Obtain seven days of website access along with the current full color E-Edition (same as the print edition) for just $2.00.