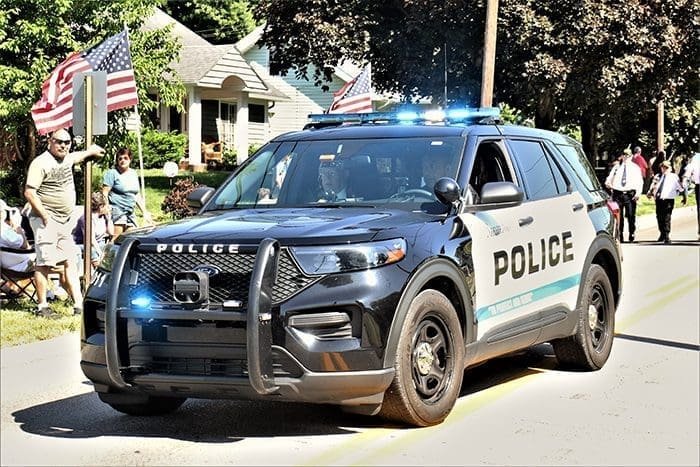 ---
By: Jacob Kessler
THE VILLAGE REPORTER
The Swanton Village Police Department has continued to have a good year through the changes that have taken place.
Police Chief John Trejo is new to his position in Swanton following Chief Adam Berg's resignation. Chief Trejo is looking forward to continuing to provide the excellent service presented to its citizens.
This past year has also seen an increase in the proactivity of officers. This proactivity has led to an increase in calls for service over the past year. At the same time, Swanton Officers are learning to adjust to a changing society.
"I feel changes are being made to adjust to the changing society and ways of life. I feel officers are using more caution when dealing with the public to ensure the community feels comfortable and safe with the law enforcement that protects them," said Chief Trejo.
Officers have also been busy this year keeping up with the changing laws, while also continuing to foster great relationships with neighboring departments.
Chief Trejo explained that the Swanton Police Department works very well together and with other agencies.
"I think most departments in the area are fairly similar in capabilities. A lot of the area departments and agencies work very well together. They never fail to offer their assistance, whether manpower or equipment."
"The officers at the Swanton Police Department work very well together and can depend on one another to complete their duties."
When asked what law enforcement means to him, Chief Trejo replied "Law enforcement to me means serving and protecting your community to the best of our ability, day in and day out. The Village of Swanton has a very supportive community, and we thank them for that."
Jacob can be reached at
jacob@thevillagereporter.com
---