By: Jesse Davis
THE VILLAGE REPORTER
Swanton Village Council members presented arguments for and against pay raises for future members during an active discussion at Monday's meeting.
Mayor Neil Toeppe brought up the topic in light of upcoming elections, theorizing the change may help drive more interest among the community in serving on the Council.
He pointed out the pay rates for the mayor and council had only changed twice in the last 35 years – in 1989 and 2004.
"I think it's critically important to do this now rather than wait until August after everybody's filed or it's too late to file for election and appear that something's trying to be swept by the public," Toeppe said.
Any changes to the pay rates would not affect the current terms of the mayor or council members, taking effect only after the next election for each position.
Toeppe's starting point for the discussion was based off an analysis of mayoral and council pay among 29 other similarly sized communities, with Finance Director Holden Benfield's assistance.
Based on those calculations, Council Member David Pilliod posed – prior to the meeting – an increase in yearly mayoral pay from $5,520 to $9,600 and council pay from $3,000 to $4,800.
The increases would still put the rates below average. "I couldn't help but notice that in the last two election cycles, '19 and '21, we had six people running for six spots," Pilliod said. "That's not exactly a healthy situation."
He also believes the increase could help entice more people to run and avoid a scenario where the council was left appointing people to fill empty seats. Council Member Mike DIsbrow countered that position.
"As far as the council goes, I don't think it should be a money-motivated position. We're here to represent the people," Disbrow said, later adding that the money for council member raises should instead go toward hiring additional park staff.
Benfield reported he already calculated that to hire one part-time park employee for the summer (a 6-month contract) at 20 hours per week and $15 per hour would bring roughly $10,000 in payroll costs compared to the $7,200 represented by increases to council pay.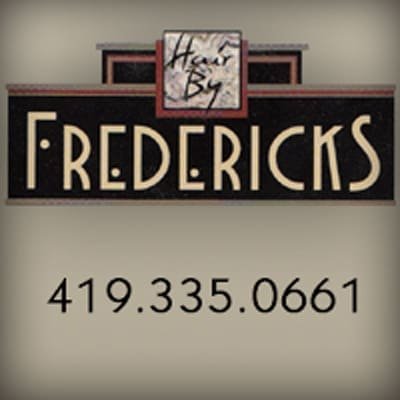 Council Member Derek Kania made a different proposal. He argued that while council members should be driven by a desire to help the community as opposed to what they would get paid, that it was a different day and age and that increasing the pay was necessary.
However, he then added that while council pay should be increased, that there also should be a mandatory increase in the park budget tied to it.
"If we get a 3 percent raise, the park gets a 5 (percent) budget bump," Kania said. "I don't know, I'm just throwing numbers out there."
Benfield agreed to look into what the impact on the Village budget would be with each of a 3 percent, 5 percent, and 10 percent budget increase tied to the recommended council pay increase and bring that to the next meeting.
Toeppe said the final proposal would be crafted as an ordinance that would require three readings to give the public the most opportunities possible to fully understand it and share their comments.
RESIDENTIAL SEWER WOES
Toeppe and Village Administrator Shannon Shulters reported on an issue with a local resident whose failure to tie into the new storm sewer caused tens of thousands of dollars of damage to their pool.
According to Toeppe, when the village separated the combined sewer into separate storm and sanitary sewer lines, the resident was sent a letter indicating they would need to tie into the new storm sewer but had to respond in writing.
Toeppe said the resident recently acknowledged they received the letter at the time, but the village never received a response.
The letter included the required connection fee of $1,500 but offered to break it up over 7 years at a cost of less than $20 per month.
The resident's failure to tie into the system caused increased pressure from rainfall on their own property, which caused the damage.
Toeppe, Shulters, and council members agreed the situation was catastrophic and unfortunate, but that the village bore no responsibility for the outcome.
PLAYGROUND DAMAGED
A newly installed 4-person teeter totter in a park playground has already been extensively damaged due to misuse and/or vandalism.
Toeppe said all four seats are damaged with some of the bolts removed, sheared off, or snapped off, with one seat only having one bolt remaining.
The damage is believed to have been caused by teenagers seen misusing the equipment in addition to the use of the equipment by too many children at once.
Police patrols of the park have since been increased to once per hour.
TRASH PICKUP CONTRACT APPROVED
The council approved a new trash pickup contract with Allied Waste Services of North America (doing business as Republic Services of Toledo) for the next year.
The contract approval comes after residents have reported issues of trash falling out of the back of Republic trucks as they complete their collection rounds.
Toeppe said he has already spoken with the company, which will now send supervisors to follow the trucks and ensure they are operating appropriately.
Shulters indicated the new contract was limited to one year in order for the company to prove themselves capable of correcting the issue by the end of 2023, leaving enough time before the end of the contract to locate and approve an alternate provider if necessary.
Residents are required to use Republic for trash pickup, which residents must pay for themselves. Cost of the service is $18.06 per month for weekly pickup.
Jesse can be reached at publisher@thevillagereporter.com
(PHOTO BY JESSE DAVIS / THE VILLAGE REPORTER)
---