Frank H. Tracy Jr., age 47, of Paulding
PHOTO PROVIDED BY THE PAULDING COUNTY SHERIFF'S OFFICE
PRIOR BOOKING PHOTO
---
By: Forrest R. Church, Publisher
THE VILLAGE REPORTER
PAULDING – A warrant has been issued for a suspect wanted in connection  with the death of a 2013 Montpelier High School Graduate found in Paulding on Tuesday.
"On Feb. 11, the Paulding Police Department issued an arrest warrant for Frank H. Tracy Jr., age 47, of Paulding," according to a Paudling Police Department press release. "The warrant is for murder in the death of Hannah Fischer, age 21." Fischer was found deceased Feb. 9 at 119. W. Perry St. Apt. C in Paulding.
Tracy's most recent description is 5 feet 9 inches tall, 150 pounds, with green eyes and brown hair. Police Chief Randy Crawford said officers are not sure what type of vehicle Tracy may be driving.
If anyone has any information as to the whereabouts of Tracy, please contact the Paulding Police Department at 419-399-3311. Prosecutor Joseph Burkard confirmed a sealed complaint with a warrant had been issued Thursday in the clerk of courts office.
An autopsy was scheduled for Thursday. Coroner Dr. Joseph Kuhn said on Friday that he has received a preliminary autopsy report; however, he said he couldn't release any details of findings because the case is still under investigation.
According to The Village Reporter's 2013 Graduation Tribute,  "Hannah Elizabeth Fischer is the daughter of Lori Wheeler and Shannon Fischer. Her plans are to attend Northwest State Community College for Human Services. Her favorite memory is showing the senior citizens around the fairgrounds for Student Council.  She was a member of not only Student Council but also volleyball, track and Spanish Club."
A gofundme account has been created to help the family with funeral expenses: https://www.gofundme.com/axpd62e4
(Information, in part, courtesy of the Paulding Police Department & Paulding County Progress Newspaper)
---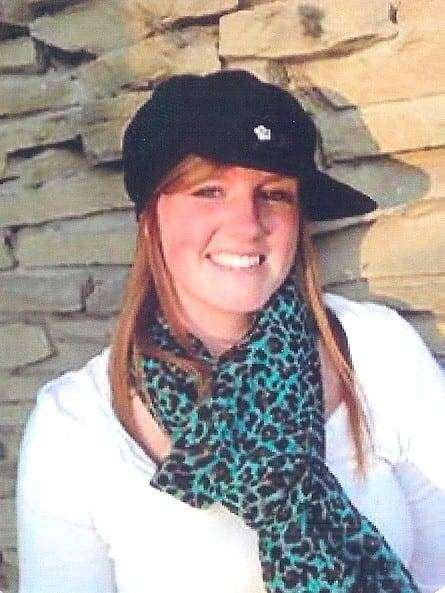 Hannah Elizabeth Fischer's  2013 Graduation Photo featured within "The Village Reporter" on May 22nd, 2013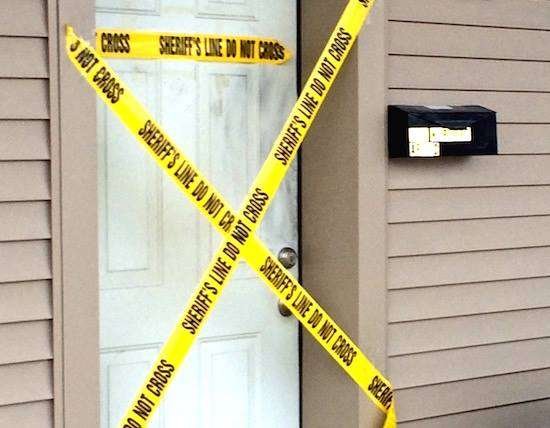 Crime scene tape at a Paulding apartment where a Hannah was found on Tuesday.
Photo courtesy of Melinda Krick/Paulding County Progress.