---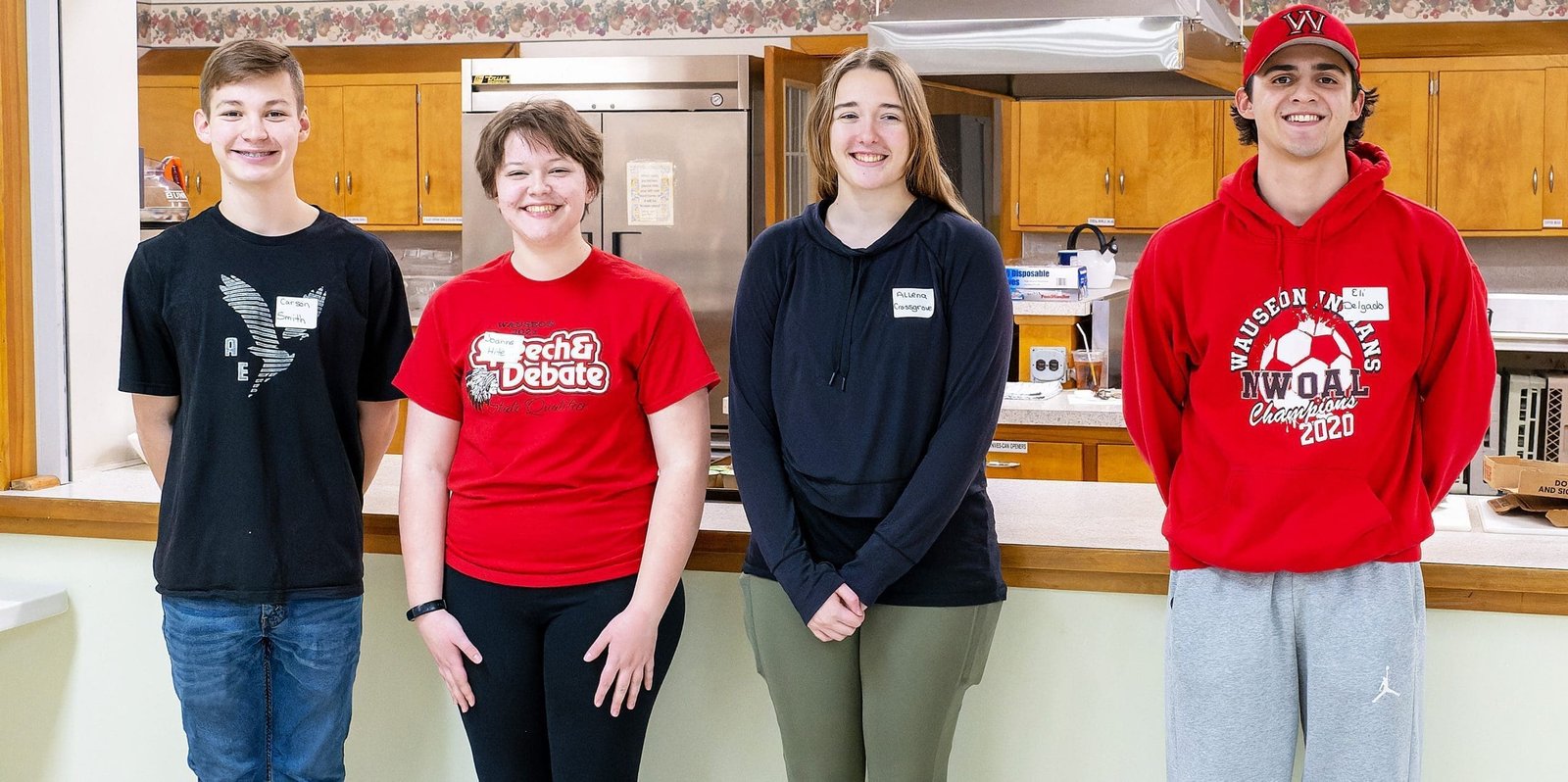 HIGH SCHOOL PIZZA… Wauseon High School students volunteer to serve pizza at the Wauseon Community Dinner. (PHOTO BY JACOB KESSLER, STAFF)
---
By: Jacob Kessler
During the evening hours of Thursday, January 19th, pizza was served at the weekly held Wauseon Community Dinner.
From 5:00 p.m. to 6:00 p.m. at the Christ United Methodist Church, pizza from Pizza Hut that was provided at a discounted cost, was served for free to anyone in the community that wanted some.
The group putting on the occasion is with the Lyons Club, and they have been providing this service to residents in Wauseon for eleven years now.
Jerry Smith, who puts together the event every year, explained that this was started through a want to help those in the community that needed it.
"Back when it started, we were at our Church's adult class, and we started talking about the needs of people in the community. A lot of people need a meal once and awhile."
"We saw that other communities do it, so we started working on ours. We felt that there was a need for some people to catch a free meal once and a while," said Mr. Smith.
The meals were given out for many years once a week on Thursday. Once COVID hit though, this ended for around a year and three months.
Eventually though the meals got back up and running, although with fewer providers. Since then, an idea was sparked.
Why not work with local pizza places in town, who can provide the pizza and a good service to those residents who come out for it.
Work was also done to include Wauseon High School students who can come out and help serve the pizza.
This past Thursday on the 19th was the first time this has been done. Turnout was as expected but Jerry Smith explained that the meal is available to everyone, and there is more room available.
The community meal does change venues each week. The meal also changes from week to week, with one week being a more traditional meal and the next switching back to pizza.
The next service will be held at the First Christian Church on January 26th.
Jacob can be reached at jacob@thevillagereporter.com
---