---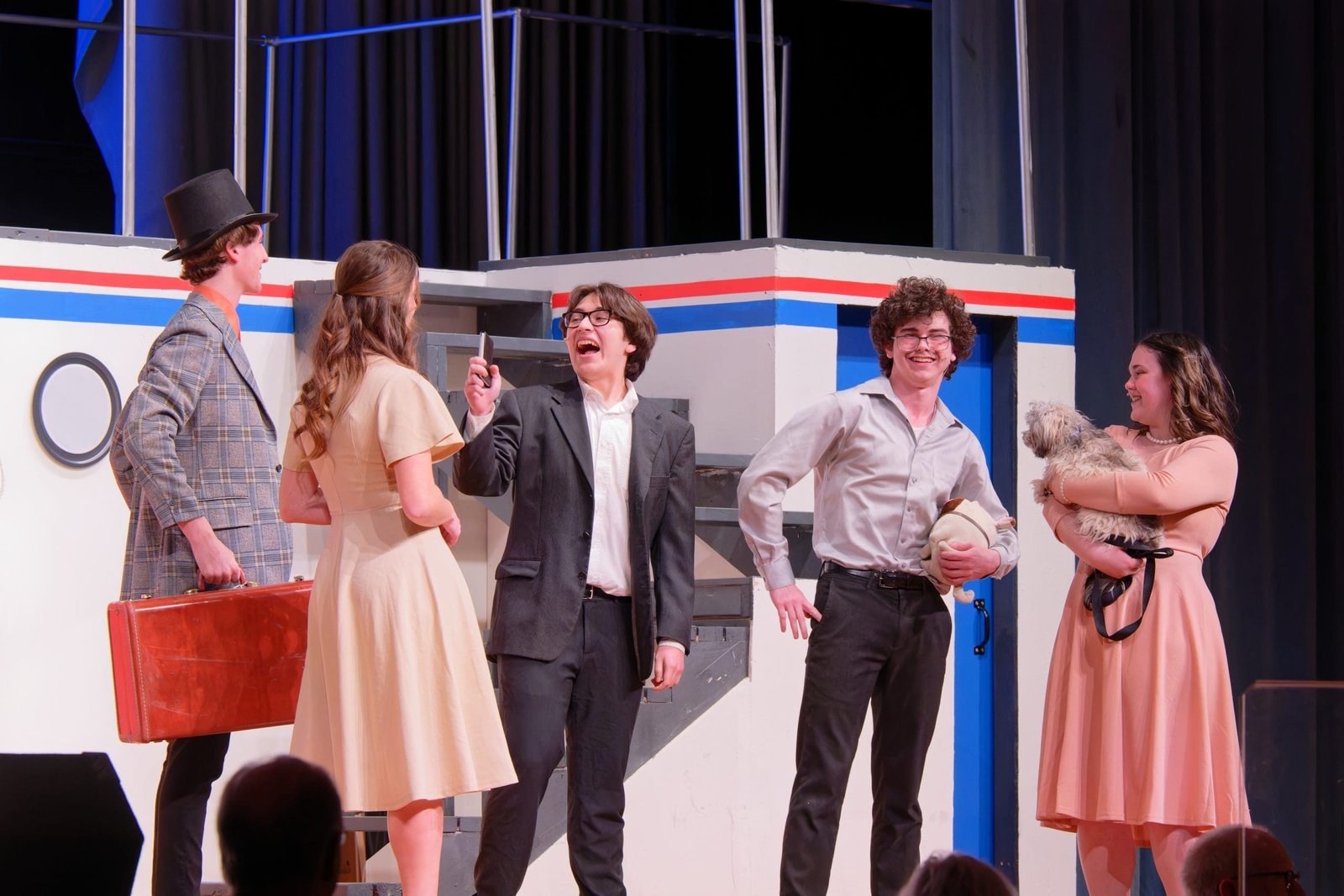 MEETING THE LORD … Billy Crocker (played by Brody Rodriguez) meets Lord Evelyn Oakleigh (played by Carson Wenger) who is the fiancé of Hope Harcourt (played by Abigail Smith). Billy's boss Elisha Whitney (played by Shawn Robinson) and Hope's mother Evangeline Harcourt (played by Maria Shema) stand by talking as the introductions are made. (PHOTO BY JACOB KESSLER, STAFF)
---
By: Jacob Kessler
The Wauseon High School presented the musical "Anything Goes" this past week. The musical was held on Friday March 31st and Saturday April 1st at 7:30 p.m. and on Sunday April 2nd at 2:00 p.m.
The story itself was first brought to the stage back in 1934 and has since been revived many times on stages across the world.
---
Please login to view this news story.  Not currently a subscriber?  Obtain seven days of website access along with the current full color E-Edition (same as the print edition) for just $2.00.