---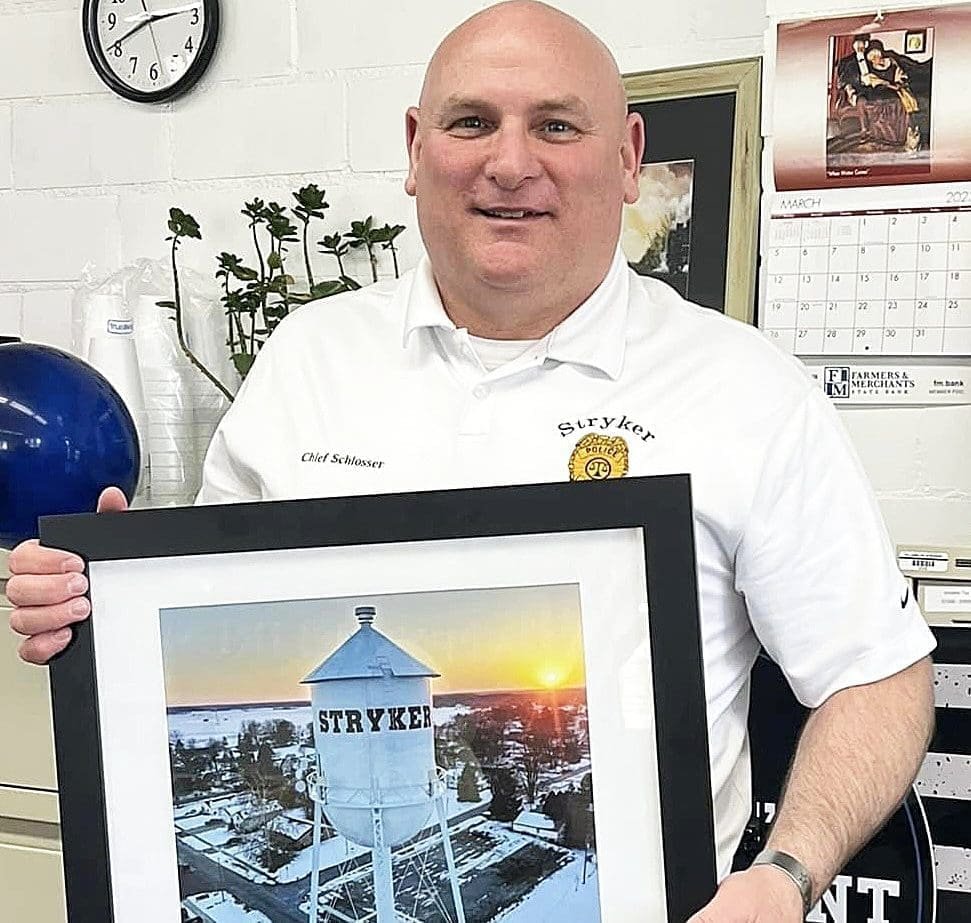 HONOR … The Stryker PD Chief was honored with a framed photo of the iconic Stryker water tower. (PHOTO BY AMY WENDT, STAFF)
---
By: Amy Wendt
Residents, colleagues, friends, and family joined Stryker Police Chief Steve Schlosser at the Stryker Village Hall on Thursday, March 30, to celebrate the retirement from his law enforcement career that spanned 26 years.
Schlosser, a Stryker native and son of Dave and Bobbi Schlosser, began in public service with the Stryker Police Department in 1997.
---
Please login to view this news story.  Not currently a subscriber?  Obtain seven days of website access along with the current full color E-Edition (same as the print edition) for just $2.00.