---
LIVE NATIVITY … This years Welcome to Bethlehem event was just as realistic as any with their live nativity scene. (PHOTOS BY LINDSAY PHILLIPS, STAFF)
---
By: Lindsay Phillips
As the sun went down and 5:30 p.m. rolled around, The Church of Wauseon kicked off their first date of the Welcome to Bethlehem/ Christmas in Wauseon on Sunday, December 4.
Located in the parking lot at 400 Enterprise Avenue, The Church of Wauseon held their second annual Walk-Thru Nativity and Old-World Market.
As guests pulled upthey were directed by flaggers on where to park. At the event entrance attendees were greeted by warrior in shining armor.
Entrance to the event was free, although free will donations were happily accepted.
A picture-perfect old-world market was set up with over seventeen booths. The booths were made from old wood and had tiki torches to light them up.
Baskets, cloth, rugs, candles, wood, fish, and vegetables were just a few of the market booths set up with volunteers dressed up in their old worlds best.
A live nativity scene was also held and located near the front entrance. Live animals such as horses, goats, and bunnies were out as a petting zoo.
Christmas trees made of wood and bright lights surrounded a warm bon fire giving an area for guests to sit around.
Inside The Church of Wauseon Outreach Center's building was a long line up to the snack bar. Treats like pop corn, coffee, hits chocolate and many more were available.
Beautiful Christmas music could be heard through the building by members of the North Clinton Church.
Around the sanctuary were beautiful holiday displays with trees and decorations.
A Christmas tree decorating contest was being held and slips could be found located near the sanctuary entrance.
Also located near the entrance was a table selling s'more's kits to be used at the fire outside.
Although the fun from the first Welcome to Bethlehem date is over, there are opportunities on December 11 and December 18 from 5:30pm to 8:30pm to check it out.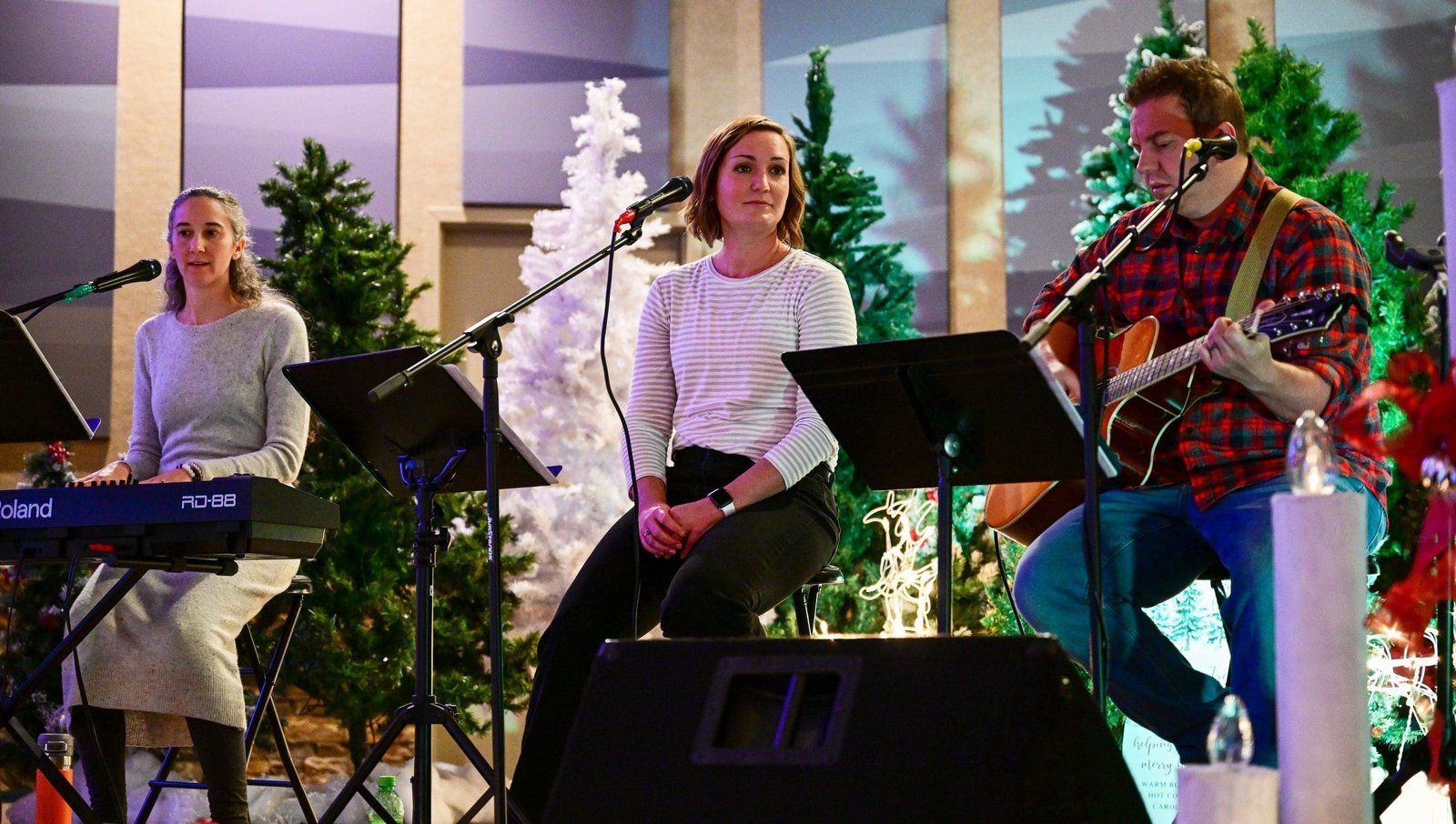 MUSIC … North Clinton Church of Wauseon members volunteered and performed beautiful Christmas music during the Church of Wauseon's Welcome to Bethlehem event.
Lindsay can be reached at lindsay@thevillagereporter.com
---