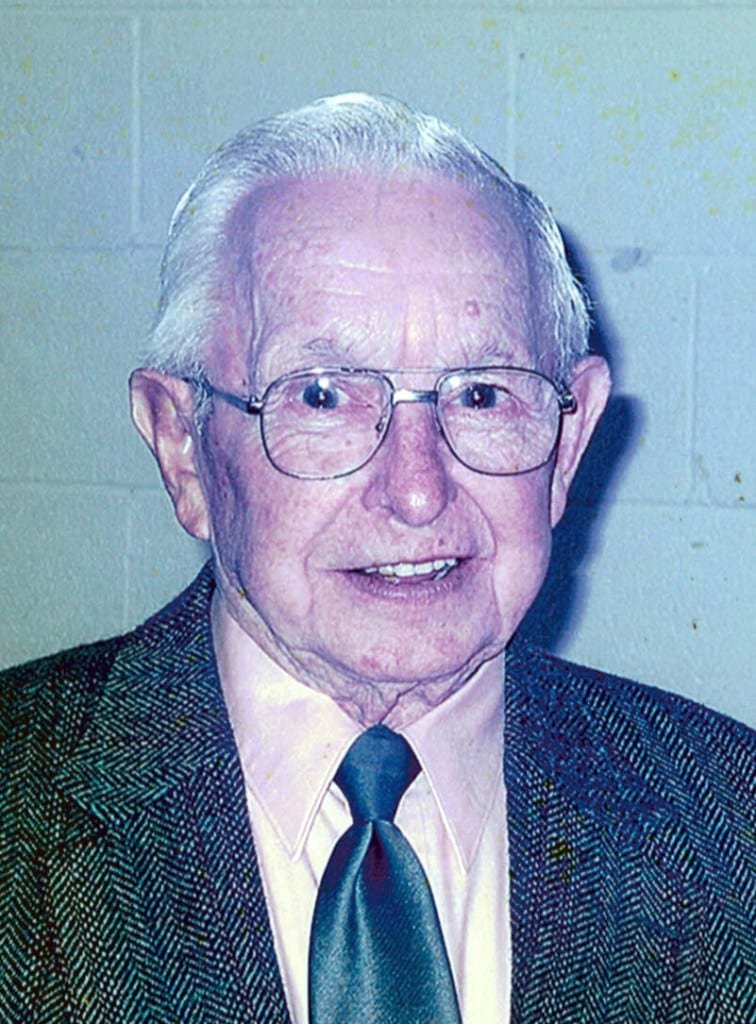 William "Bill" G. Bauman Jr., age 92 of Delta, passed away at Fulton County Health Center on Easter morning, Sunday April 5, 2015 with his loving family by his side.  He was born in Toledo on August 23, 1922, to the late William G. Bauman Sr. and Edna (Davidson) Bauman. Bill was a graduate of Delta High School in 1940 and was voted Most Valuable Player of his football team the same year.  On March 31, 1962 he married Joyce Grimm, and they lived in the home he built in 1969 on the family farm.
Bill served in the Army Air Corp during World War II and was a member of both the Delta American Legion Post 373 and the Delta United Methodist Church. He worked as a tool and die maker for A.P. Parts for 27 years and later from 1984-1987 at MTS Seating in addition to his love of farming. Bill was an avid college basketball and Indy car racing fan. He enjoyed camping with his wife and family at the Fulton County Fair for 35 years and helping his children and grandchildren show livestock there. Bill loved raising cattle and kept farming up to this present time.
Bill is survived by his wife of 53 years, Joyce Bauman; sons, Richard (Carol) Bauman, Robert (Marie) Bauman, Ronald (Cinde) Bauman and Douglas Bauman; daughters, Debby (Tom) Keel, Paula (John) Stout, Susan Starr, and Carolyn (Jim) Gray; 19 grandchildren, 22 great grandchildren, and three great-great-grandchildren. He was preceded in death by his sister, Katherine Box in 1989.
In lieu of flowers, memorial contributions may be made to the Fulton County Honor Guard, P.O Box 205, Wauseon, Ohio 43567 in his memory.  Online condolences may be sent to the family through our website at www.barnesfuneralchapel.com.