---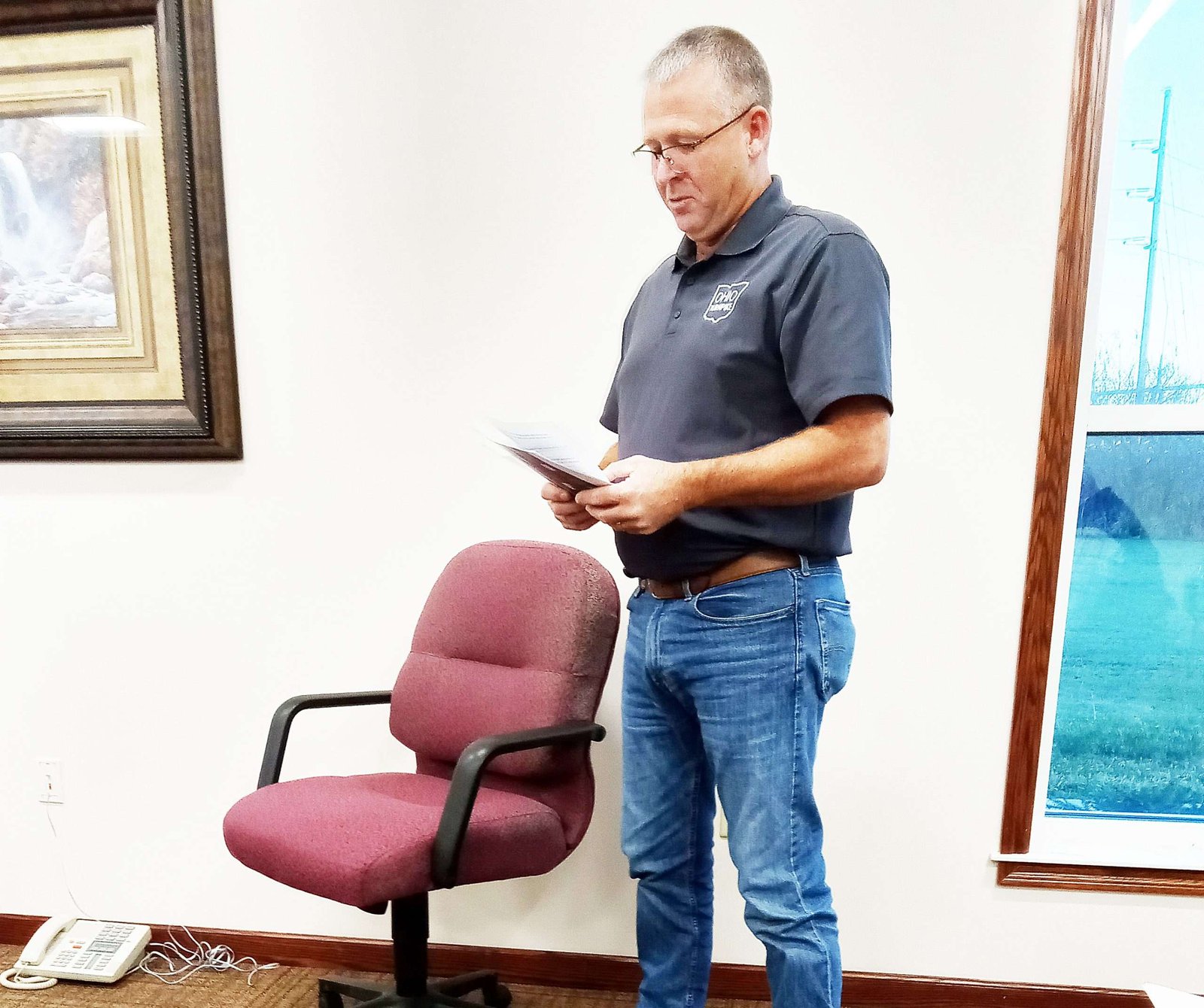 TURNPIKE'S FUTURE … Jeff Landel talks to Williams County Mayors about Ohio Turnpike plans in Williams County. (PHOTO BY DANIEL COOLEY, STAFF)
---
By: Daniel Cooley
The Williams County Mayors Association meeting of October 19 began with the Pledge of Allegiance, followed by roll call. Seven of the nine county mayors, Robert Day of Edgerton, Pam Clark of Holiday City, Don Leu of West Unity, Linda Muehlfeld of Blakeslee, Duane Thiel of Edon, Carrie Schlade of Bryan and Ed Kidston of Pioneer, were in attendance.
First, the mayors approved the minutes from the September 21 meeting. The mayors then approved the financial report from September and October. The balance, as of October 19, was $3,477.72.
---
Please login to view this news story.  Not currently a subscriber?  Obtain seven days of website access along with the current full color E-Edition (same as the print edition) for just $2.00.