---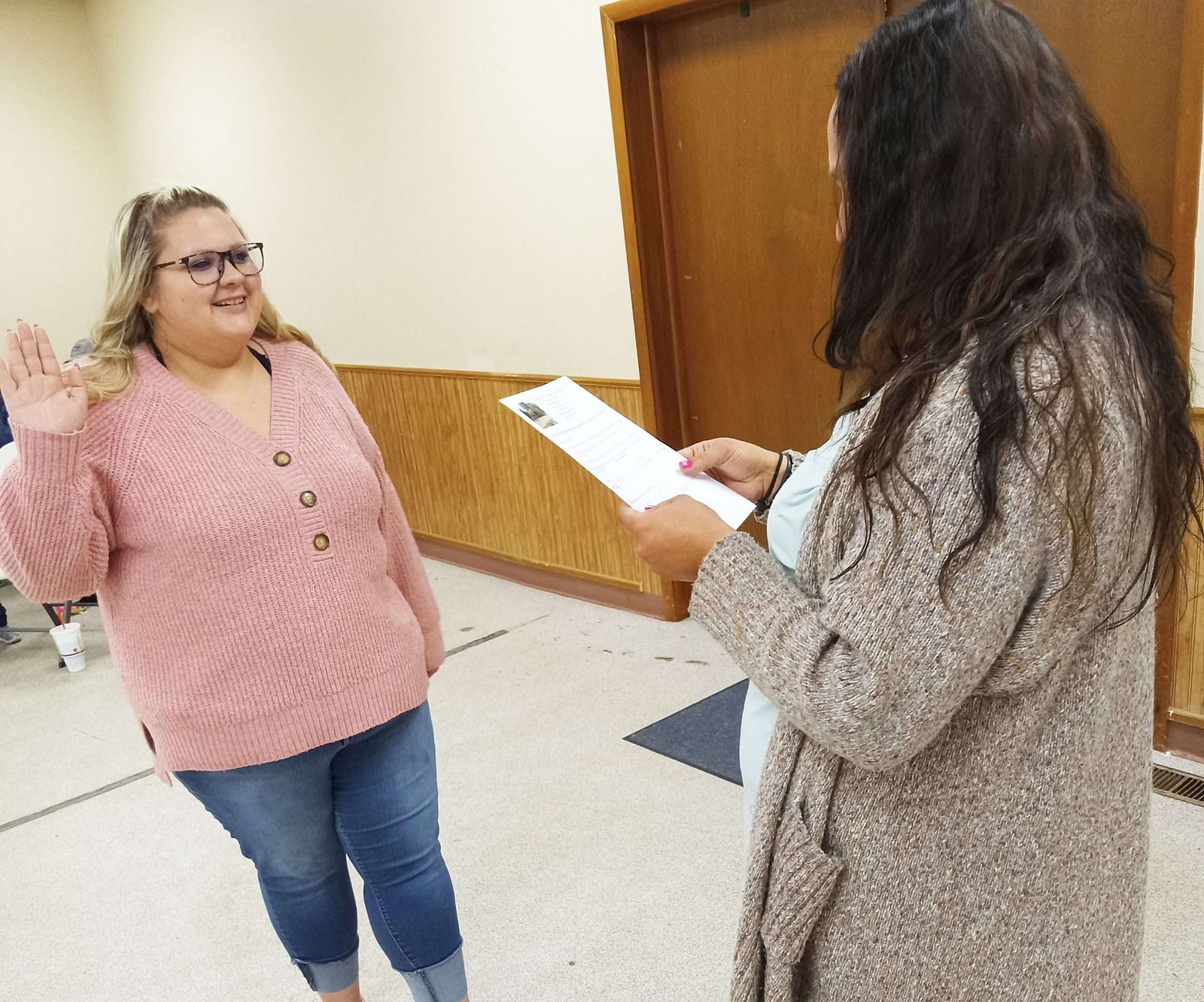 SWEARING IN … New board director Kaitlyn Saul is sworn in by Secretary Summer Owens. (PHOTOBY DANIELCOOLEY, STAFF)
---
By: Daniel Cooley
The Williams County Fair Board October 20 meeting began with the Pledge of Allegiance, followed by roll call. Ten of the 13 directors were in attendance.
In the first order of business, the board approved the minutes from the September meeting.
Next, the board approved of Summer Owens' treasury report. The balance as of September 30 was $116,959.20.
---
Please login to view this news story.  Not currently a subscriber?  Obtain seven days of website access along with the current full color E-Edition (same as the print edition) for just $2.00.