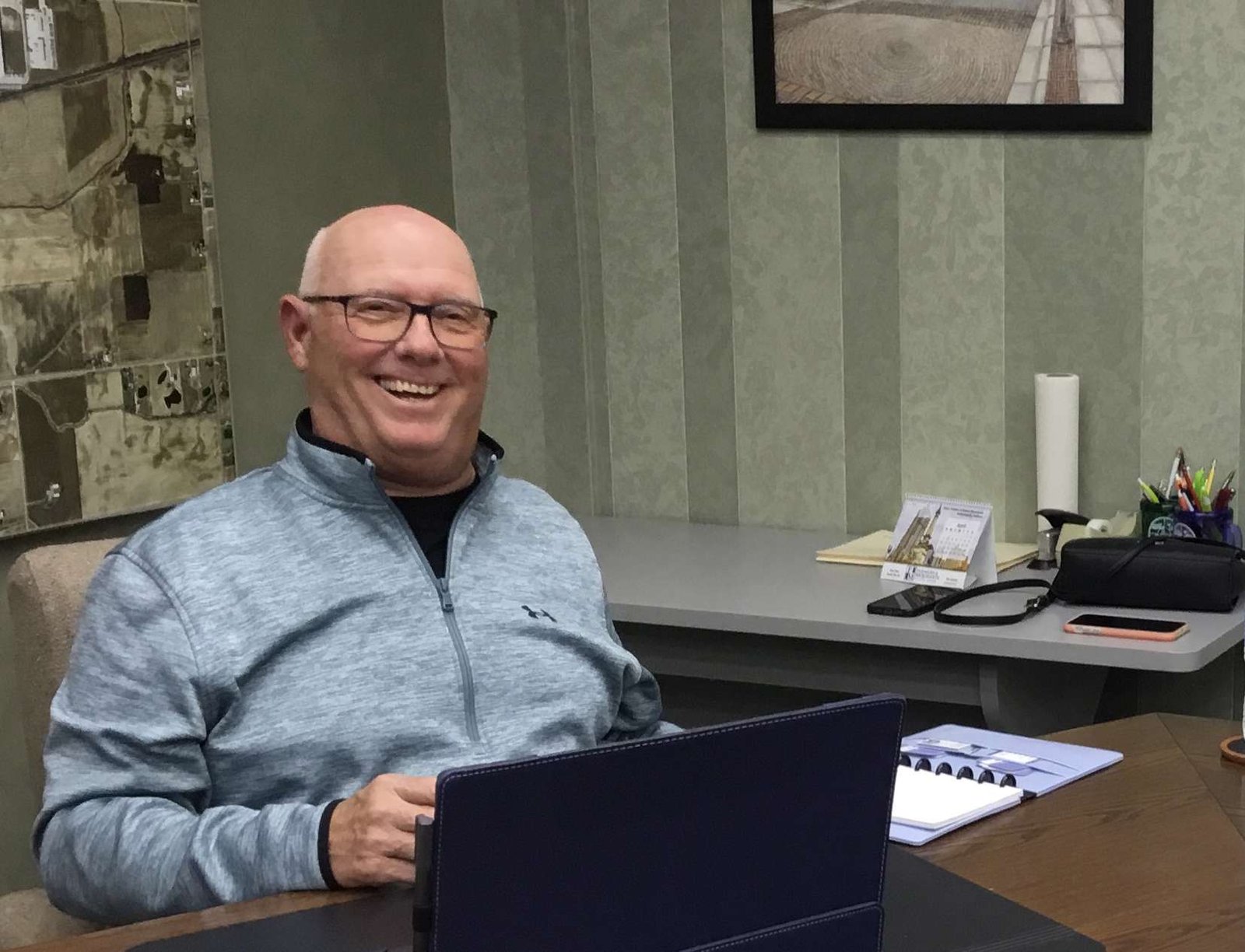 WRAPPING IT UP … Archbold Mayor Brad Grime called for a motion to adjourn, and enjoyed a laugh when ribbed by councilman Kevin Eicher (Ike) who said it wouldn't have been a 20-minute meeting, if Grime hadn't talked so long. (PHOTO BY REBECCA MILLER, STAFF)
---
By: Rebecca Miller
For the past 20 years, the Planning and Zoning Fees in Archbold, Ohio have stayed the same while the cost of services has risen, so even though it is never fun to see that prices have been raised, Archbold Village Council had to do so at the May 2, 2022 meeting.
Village Planning Director Aaron Alt presented the new Fee Schedule to council, explaining which ones have gone up and why.
He explained that it has gotten impossible to accomplish the services needed at the cost that was on the previous list.
"We have researched and set the new prices where we believe they will cover the services rendered," he said. On a few specifics, the Single Family Residential went from $35 to $100, and Planning Commission and Board of Zoning appeals went up to $250 as advertising in the paper, alone, costs $80 which was not covered in the past.
Alt said that they did their best to keep the costs down and still be realistic.
Council voted to approve Resolution 2022-32 "Resolution to Establish a Planning and Zoning Fee Schedule and Declaring an Emergency," stating that these seem to be honest and fair rates.
In other business, council approved the minutes of the April 18, 2022 meeting and bills and payroll in the amount of $339,085.70. There was no public participation.
Village Administrator, Donna Dettling , reported that the income tax receipts are up 5.79% from last year. They are down in withholding "and need to keep their eyes on that."
Dettling asked about the Park Board meeting packet, wondering if they are working on the event in August, and heard that it is still "a work in progress."
Council member Vaughn Bentz reported that Pickleball and Disc Golf are both in the works, with fundraising for the disc golf and equipment has arrived for pickleball.
He said he is very concerned about the safety of the woods where they will potentially put the Disc Golf. He said he will bring that up with the park board.
In Correspondence, Mayor Brad Grime shared a letter from ISO (Insurance Services Office) on rating. Dettling said this is done every four years.
During Council comments, everyone was encouraged to get out and vote the next day, May 3, 2022. Councilman Brad Short asked if Archbold had ever had a house built by Habitat for Humanity and there was some discussion over that, with the answer being yes, there is one on Buckeye St.
He said that someone had asked him. Alt said that there is one being considered and the home is paid for by the owner. Mayor Grime said that maybe council needs to have "something in place" for that.
He informed council that he spent some time speaking with the lady in charge at the apartments near Fairlawn. He said he was impressed with how nice it looks and said she is doing a good job keeping the place running smoothly.
There was some discussion concerning the cost of the apartments, with the understanding that half are low income/subsidized and half are regular charges.
Grime also spoke of the housing issue that is everywhere, with a need for more housing opportunities in the community
With no further business, the meeting adjourned. The next scheduled council meeting is for Monday, May 16, 2022 at 5:30.
Rebecca can be reached at rebecca@thevillagereporter.com
---