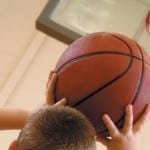 PETTISVILLE – A course in Homecoming Etiquette 101 was flunked by the Ayersville Pilots on February 2, as they rallied from an early deficit to tarnish the Pettisville Blackbirds' Homecoming festivities, 62-52, in overtime.
The Blackbirds opened with an 18-10 run, but the Pilots answered with a 17-6 run of their own. Trailing 35-32 going into the fourth, the Blackbirds were able to tie the game and force an extra period. Their gas gauges were on empty in the overtime period though, as the Pilots secured the game with a convincing 12-2 run.
Tanner Rufenacht went off for 21 points to lead Pettisville, With David Reyes adding 9 points. Austin Dykstra had 8 points, Kurt Siegel, Korben Rychener and Dominic Frey each had 4 points, and Forest Stuckey had a deuce.
SCORING BY QUARTER:
Ayersville  10  17  8  15  12 – 62
Pettisville  18  6  8  18  2 – 52