---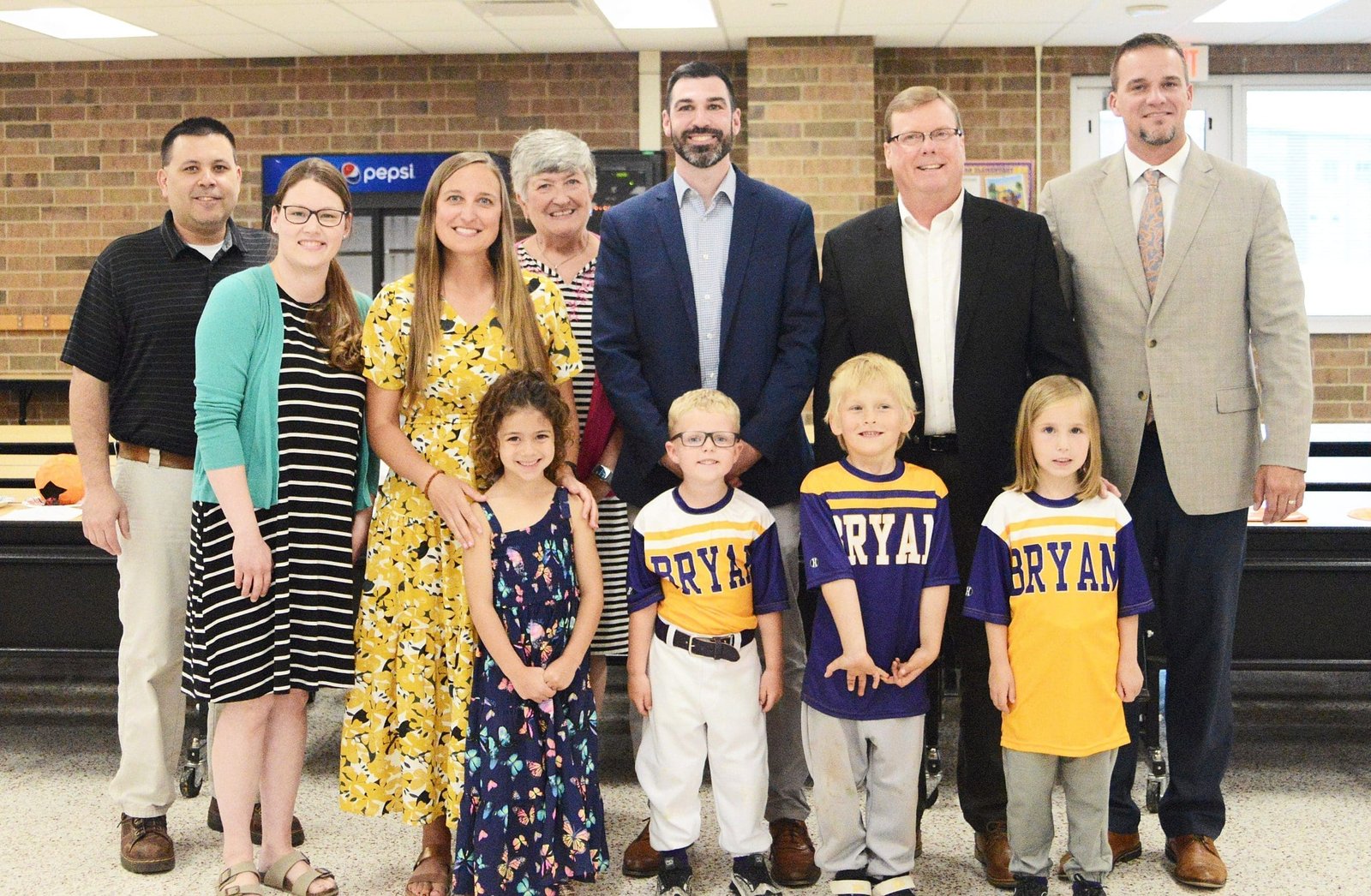 CLASS PROJECT … In the back row, left to right, were Bryan City Board members Ben Camarillo, Debra Opdycke, Caleb Turnbull, Scott Benedict, and Dustin Schlachter. In the middle, left to right, were Cubdergarten teachers Kacee Ledyard and Tracy Ridgeway. In the front, left to right, were Cubdergarten students Zanna Kern, Thompson Snyder, Jason Martis, and Reese Jenkins. (PHOTO BY ANNA WOZNIAK / THE VILLAGE REPORTER)
---
By: Anna Wozniak
The Bryan Board of Education met on Monday, May 15 at 6 p.m. in the Bryan City Elementary School Commons.
Present were Board members Deb Opdycke, Scott Benedict, Ben Camarillo, Caleb Turnbull, and Dustin Schlachter. Also present were Superintendent Mark Rairigh, and Treasurer Kevin Schaffer
---
Please login to view this news story.  Not currently a subscriber?  Obtain seven days of website access along with the current full color E-Edition (same as the print edition) for just $2.00.