---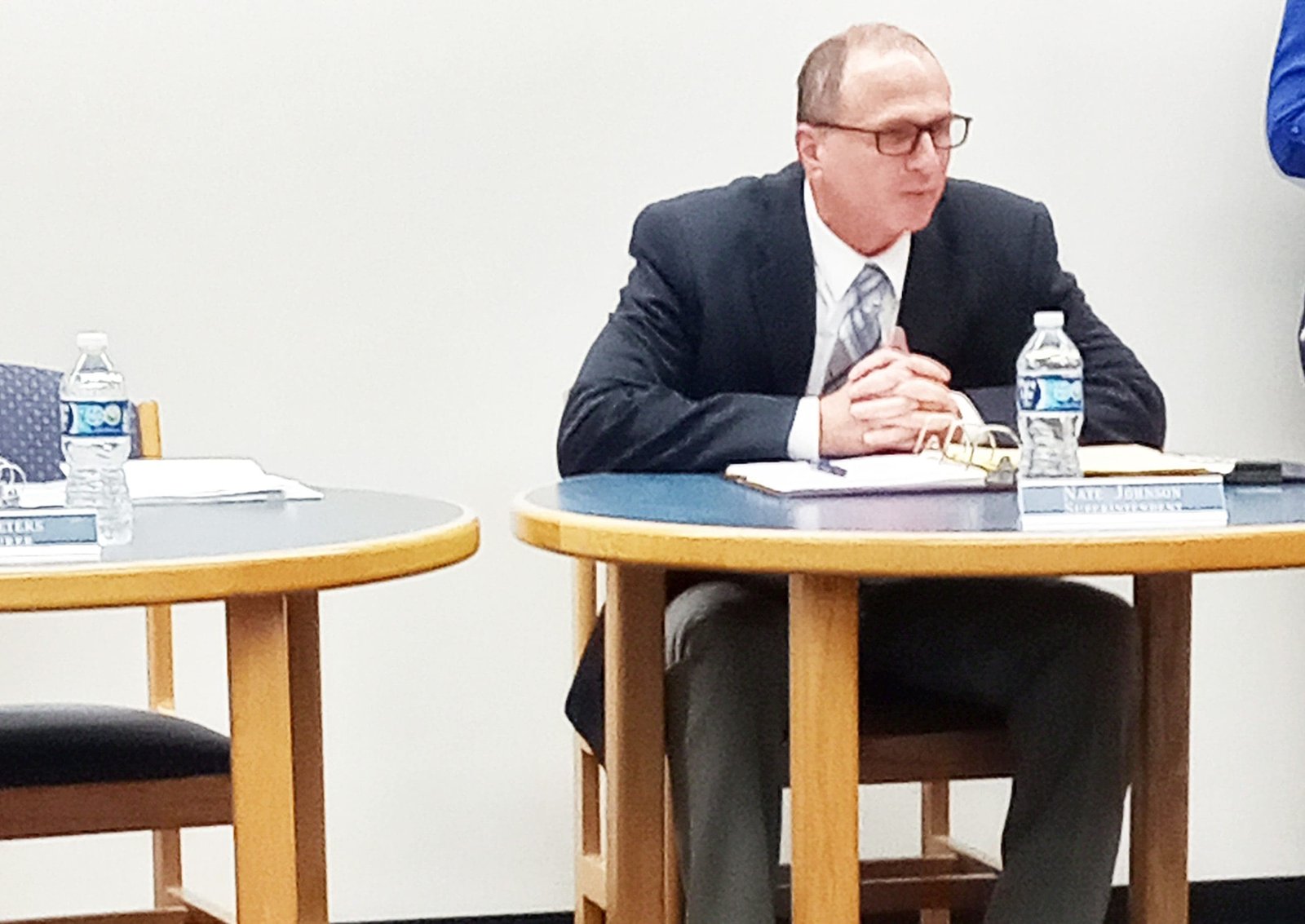 NEW HIRES … Stryker Superintendent Nate Johnson asks the Stryker School Board to approve eight hires including four advisors and four sports coaches. (PHOTO BY DANIEL COOLEY, STAFF)
---
By: Daniel Cooley
The Stryker School Board meeting held on May 15 began with roll call, followed by the Pledge of Allegiance.
All five board members, Sharon vonSeggern, Jason Leupp, Brent Froelich, Dan Hughes and Emily Clemens, were in attendance.
---
Please login to view this news story.  Not currently a subscriber?  Obtain seven days of website access along with the current full color E-Edition (same as the print edition) for just $2.00.