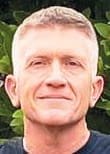 ---
By: Rex Stump
"Trust in the Lord with all your heart, and do not rely on your own insight. In all your ways acknowledge him, and he will make straight your paths."  (Proverbs 3:5-6 NLT)
Every day we make choices. Some choices are simple, such as which shirt to wear or what to eat for lunch; while other choices can be more challenging, especially when dealing with the future.
Regardless of whether the choice is simple or hard, every choice has a consequence, and some consequences have a greater impact than others.
So how do you make your choices, knowing that the outcome could have a lasting impact?  Do you pray about it, flip a coin, or ask advice?  Or do you just go with the flow?
As I read through the Old Testament, I'm amazed that when it came to making choices, our spiritual forefathers really made some bad choices that led to damaging and lasting consequences.
For example, Abram was promised to be the founder of a great nation, Israel. (Genesis 12) This is great news, but it included moving and leaving everything you've ever known behind and trusting God.
He did it. But at age 75, no children, no nation.  It's been 10 years, since God's promise, do you still trust God?
Abram and Sarah decided to take matters into their own hands, which lead to Sarah giving her Egyptian servant to Abram to get pregnant and start this promised nation.
Ishmael was born to Abram at age 86!  But this was not the fulfillment of God's promise. At age 99, Abram's name is changed as God reminded him that He would fulfill His covenant with Abraham. Sarah becomes pregnant and Isaac is born. Promise fulfilled. But what of Ishmael?
Quick history lesson: God foretold that Ishmael would be stubborn, untamable, and warlike (Genesis 16:12). This applied also to his descendants. The Old Testament tells us the Ishmaelites were also part of the group of people called Midianites.
While David reigned, the Ishmaelites were part of a group who attacked Israel (Psalm 83:4–6). Islam claims Abraham is the father of their religion, as the Koran teaches that Abraham's promised descendants come through Ishmael, not Isaac.
This choice of not trusting God and making a choice to get pregnant through Hagar, resulted in an unparalleled hate which has set off wars and atrocities for four thousand years.
Isaac's sons, Jacob, and Esau is another example of not trusting God.  Esau was born seconds before Jacob, so he deserved the birthright, but God promised it to Jacob.  Instead of waiting on God, Jacob tricked Esau and took it. This led to family friction again!  God had prophesied to Rebekah in Genesis 25:23, that "Two nations are in your womb, and two peoples from within you will be separated."
From Jacob's lineage we have the promised Israel nation, from Esau the nation of Edom. The Edomites and Israelites lived in almost perpetual conflict. Interesting fact, a daughter of Ishmael married Esau!
One family, bad choices, leading to eternal consequences.  THIS is why we should heed God's Word and listen to wise counsel! Trust in the Lord!  Don't lean on, don't depend on our own understanding!
Pray about it, ask God, seek godly counsel before making important choices.  You probably don't have to pray about which dessert to eat, but when it comes to handling finances, absolutely!
God promises to help direct our paths. But we must choose to ask Him which path.  On our own, we tend to go astray, making bad choices. Making choices can be challenging. Trust God and obey the direction He gives!
———————–
Rex Stump is the Area Director for the Fellowship of Christian Athletes and serves as a Pastor at True North Church in Wauseon, Ohio.
---