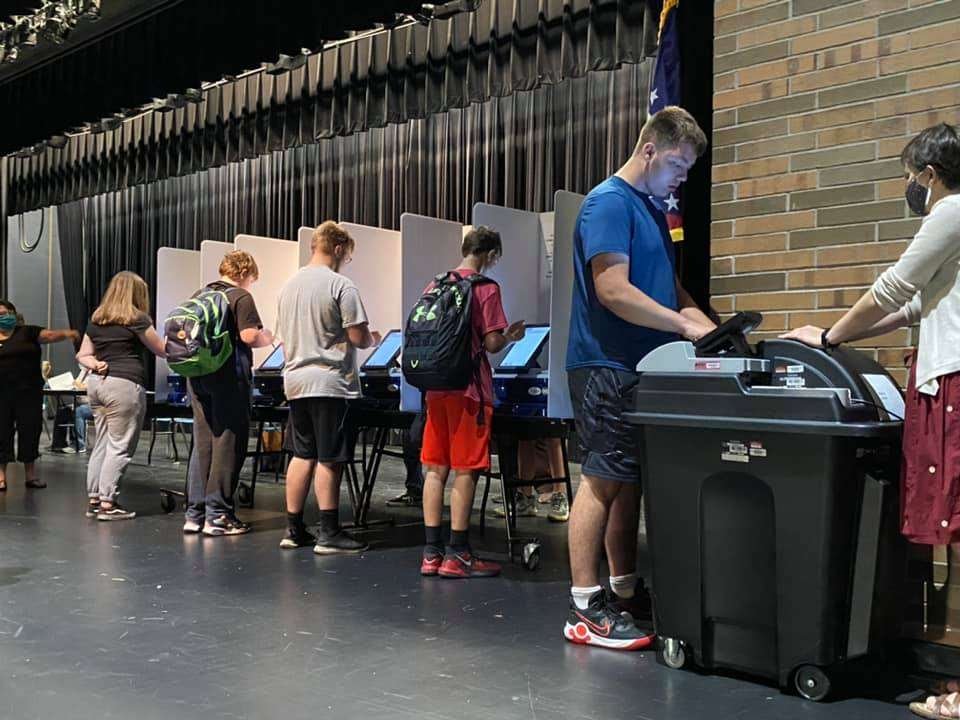 VOTING … Students at the Delta High School voted for their Homecoming Attendants this year. Students worked with the Fulton County Board of Elections staff and voted on real electronic voting machines. (PHOTO PROVIDED)
---
By: Jacob Kessler
On September 8th, in partnership with the Fulton County Board of Elections, the Delta High School held an authentic voting experience for their students. The Board of Election office brought in multiple electronic voting machines to complete the experience.
Students were also greeted and needed to check in before voting, just as they would have to during a real election. The experience was done in order to encourage students to vote in the future and show them what it would be like.
Students were asked to vote for who they would like to see as the Homecoming attendants. Superintendent Ted Haselman said that the experience was well received.
"It went well, and everyone was excited about it. I heard several students say that it made them feel more adult like. The students really enjoyed it."
Mr. Haselman would like to thank the Fulton County Board of Elections for doing a fantastic job and making this happen.
Jacob can be reached at jacob@thevillagereporter.com
---