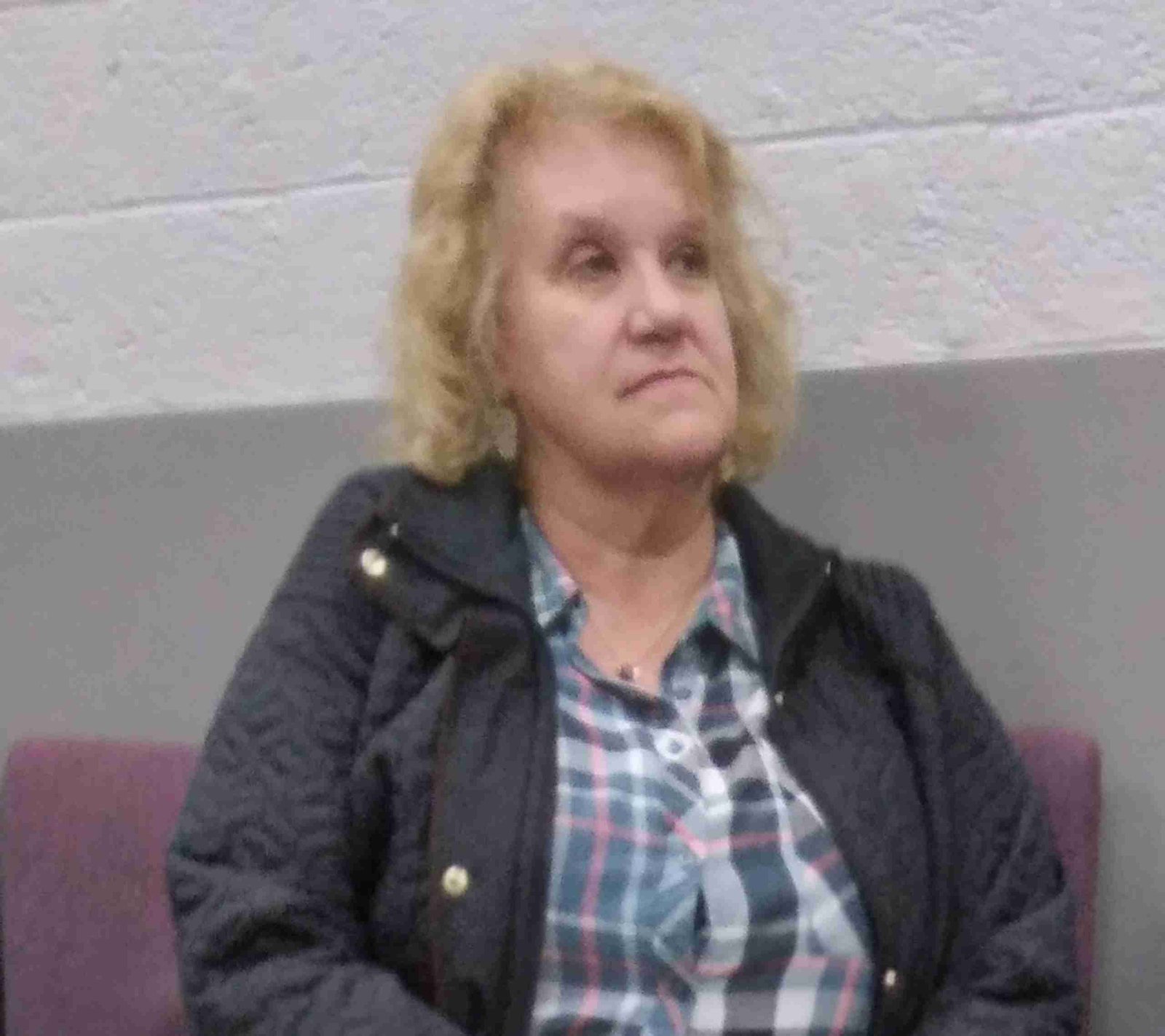 NEW HIRE … Edgerton's new utility clerk Yvonne Pierce was introduced at the November 16th Edgerton Village Council meeting. (PHOTO BY DANIEL COOLEY, STAFF)
---
By: Daniel Cooley
The November 16 Edgerton Village Council meeting began with the Pledge of Allegiance. Mayor Robert Day then led a prayer.
That was followed by roll call. Five of the six council members, Chuck Wallace, Roger Muehlfeld, Tom Karnes, Leslie VanAusdale and Jason Gruver, were present. Dean Thiel was absent.
The meeting minutes from November 2 was then approved by a 4-0 vote, with one abstention.
New village utility clerk Yvonne Pierce was then introduced. Tuesday, November 16 was just her second day on the job.
Police Chief Plotts then gave a capital report. First, he mentioned that the new police cruisers were in. They will get striping put on and should be in service by the end of the year.
Plotts then gave a list of things needed: $2,500 for a range upgrade, $7,500 for vests, $1,500 fir radio upgrades, $2,500 for service weapons and $15,000 for furniture upgrades.
Next, although fiscal officer Denise Knecht reported that the credit cards did not come in yet, a motion was made to pay the bills and then passed, unanimously.
Administrator Dawn Fitzcharles mentioned that the wage and compensation committee met on November 9. After comparing with 14 other villages, a proposed overall increase of $4,000 was put forward to the council for four Edgerton employees.
In addition, the employees could earn more (raises), based on evaluations. The proposed increases are expected to begin November 22. This ordinance, 1088, met with unanimous approval.
Next, village council approved an agreement between ODOT (Ohio Department of Transportation) and Edgerton for the salt season.
That was followed by Ordinance 1087. Here, going back to when the ordinance was first passed in 1982, the police chief has to reside in Edgerton within six months of taking the job. The first reading of the ordinance was unanimously approved.
Next, in Ordinance 1089, the village asked for appropriations for $17,000. The amount was for $15,000 in taxes to be paid to the state and $2,000 for improvements to the village Christmas tree and ornaments. Village council unanimously approved the ordinance.
Next, Fitzcharles mentioned that there will be a finance committee meeting on Wednesday, November 17, at 5 p.m.
In addition, there will be a council meeting on Tuesday, December 7 at 6 p.m., including a capital budget discussion with department heads.
Next, Fitzcharles mentioned that there will be a retirement lunch for Keith Winebar on Friday, December 17, from 11 a.m.-1 p.m.
Wallace mentioned a need to get hold of ODOT for a pothole repair entering the Main Stop parking lot.
Mayor Day mentioned that there will be a tree lighting, along with a visit from Santa, from 6-8 p.m., on November 22.
Karnes thanked the community "for helping me through the most difficult time in my life." The meeting was then adjourned, by unanimous approval.
Dan can be reached at publisher@thevillagereporter.com
---