(PHOTOS COURTESY SAMANTHA GEER)
---
By: Jacob Kessler
Evergreen Schools started out every Homecoming the way it should be. With a display of school spirit before the game. Students held an assembly before the game to muster up as much school spirt as they could, and to introduce this year's Homecoming court.
The Evergreen Homecoming game was play on Friday, September 24th. The Homecoming King Landen Vance and Homecoming Queen Lydia Valentine were crowned.
Landen Vance participates in both baseball and football and has been a captain for both. After High School he plans on playing baseball and going to college. He also hopes to become a Department of Natural Resources Officer.
Lydia Valentine is a member of the art club, National Honor Society, Student Council, is the 2022 Class Vice President, a member of the Evergreen High School Marching Band, and is a 9-year member of 4-H. Lydia plans on attending college to receive a degree in business with a minor in marketing and communications.
Landen was also the escort for Gracie Boger. Gracie is a member of FFA and the FCCLA. She plans on continuing to be around friends and attend college.
Lydia was escorted by Evan Lumberzer. Evan has been the Captain for the basketball team for two years and has also been the Captain for the soccer team for three years. He also participates in track, NHS, and SADD. His plans include going to college to earn a degree in Engineering or Business.
Freshman attendant Olivia Bonaminio is a member of the volleyball and basketball team. She is also a member of the Evergreen Highschool band. Her plan is to attend college and pursue a degree in the medical field. Olivia was being escorted by Konner Sanford. Konner is a member of the soccer team and the band. He plans to graduate from High School and to figure out the rest when it comes.
The second freshman attendant is Annabelle Abec. Annabelle is a member of 4-H and Student Council. Her activities include basketball, pickleball and archery. Her plans include traveling the world with her best friend Cecilia and to live in New York City.
Annabelle was escorted by Layne Vance. Layne participates in baseball, football and basketball. His plans include playing baseball and attending college. He would also like to go to culinary school to become a chef.
Sophomore attendant Lyla Nash participates in FFA and volleyball. Her plans include continuing to play volleyball and attending college to become an anesthesiologist.
Lyla was escorted by Jayden Nelson. Jayden's activities include playing the clarinet in the band. In the future he plans on moving to LA to follow his dream of being a social media influencer.
The second Sophomore attendant was Brooklyn Camacho. Brooklyn's plans include playing soccer and attending college to study nursing. She would also like to travel in the future.
Brooklyn was being escorted by Tyson Woodring. Tyson participates in basketball, soccer, track and FFA. He plans on continuing to play soccer in college while attending law school.
Junior attendant Ahrianna McCabe participates in band, student council, the art club, and is the manager for the volleyball team. She plans to attend college and study to become a zoologist. She also hopes to travel the world and fight for international freedoms and liberties.
Ahrianna was escorted by Brayden Bull. Brayden participates in the band and cross country. In the future, he plans to attend Bowling Green State University to study animal sciences.
The second Junior attendant is Haley Entenman. Halyey participates in FFA and enjoys restoring older vehicles. After High School, Haley plans to work at the auto body shop that her father manages.
Haley was escorted by Chase Kirk. Chase enjoys fishing, golfing and playing baseball. He has not yet decided on which college he will attend but it set on being rich.
Senior attendant Bekah Bowser is a member of NHS, FCCLA and is a Captain for the basketball team. She plans on continuing her academics and athletic career in college.
Bekah was escorted by RJ Shunck. RJ participates in baseball and basketball. His plans include attending The University of Toledo on a baseball scholarship. He also plans on majoring in business.
Jacob can be reached at jacob@thevillagereporter.com
---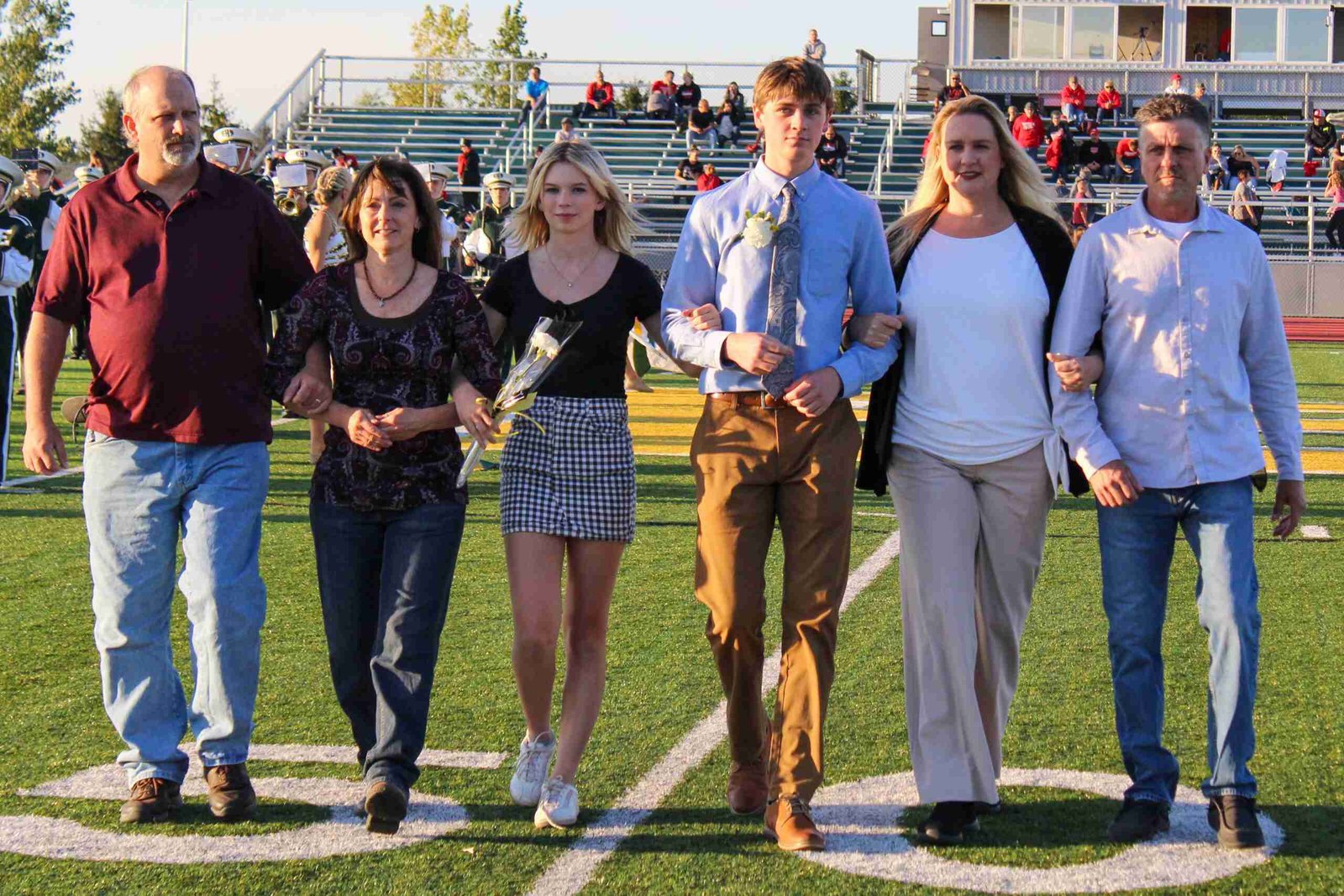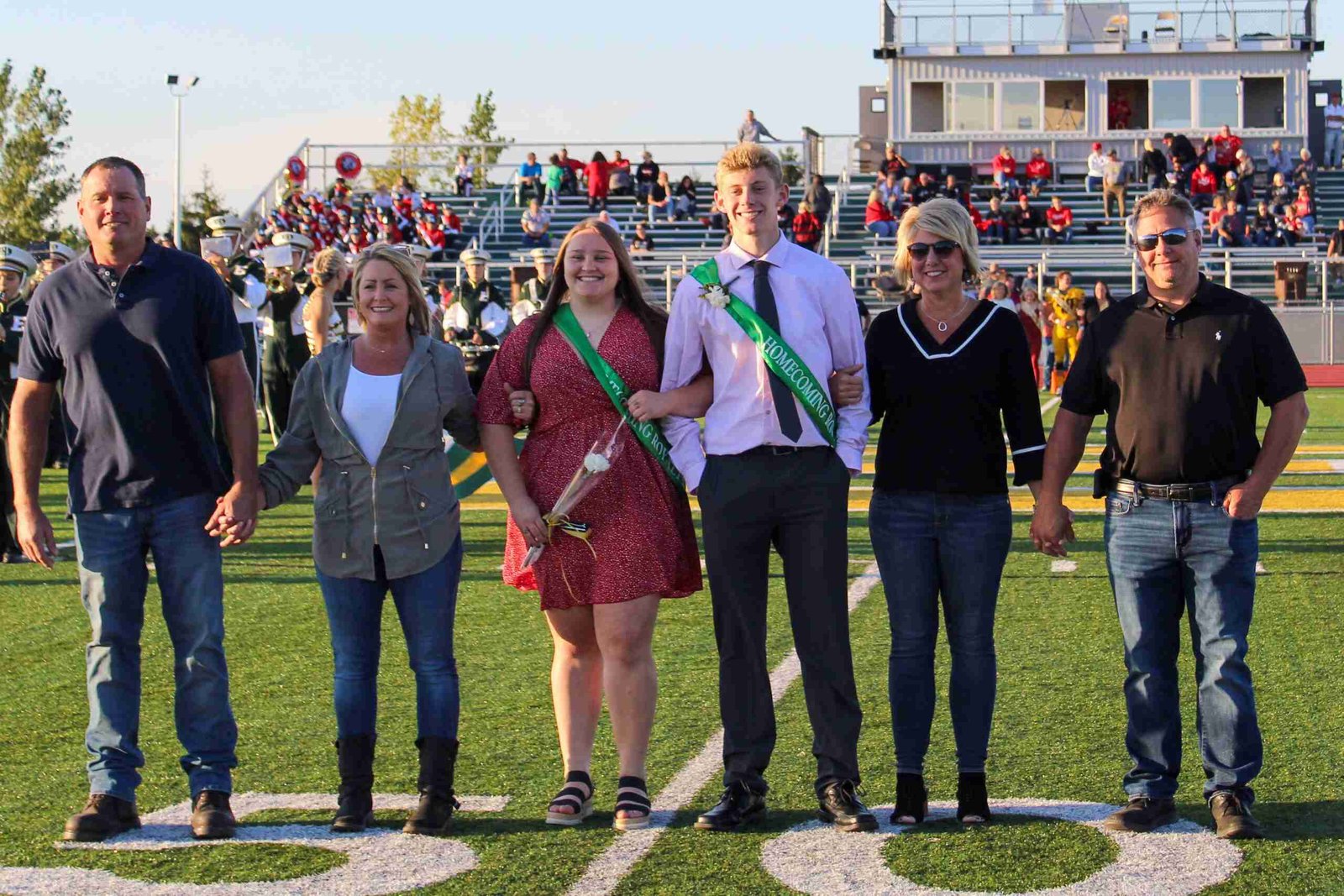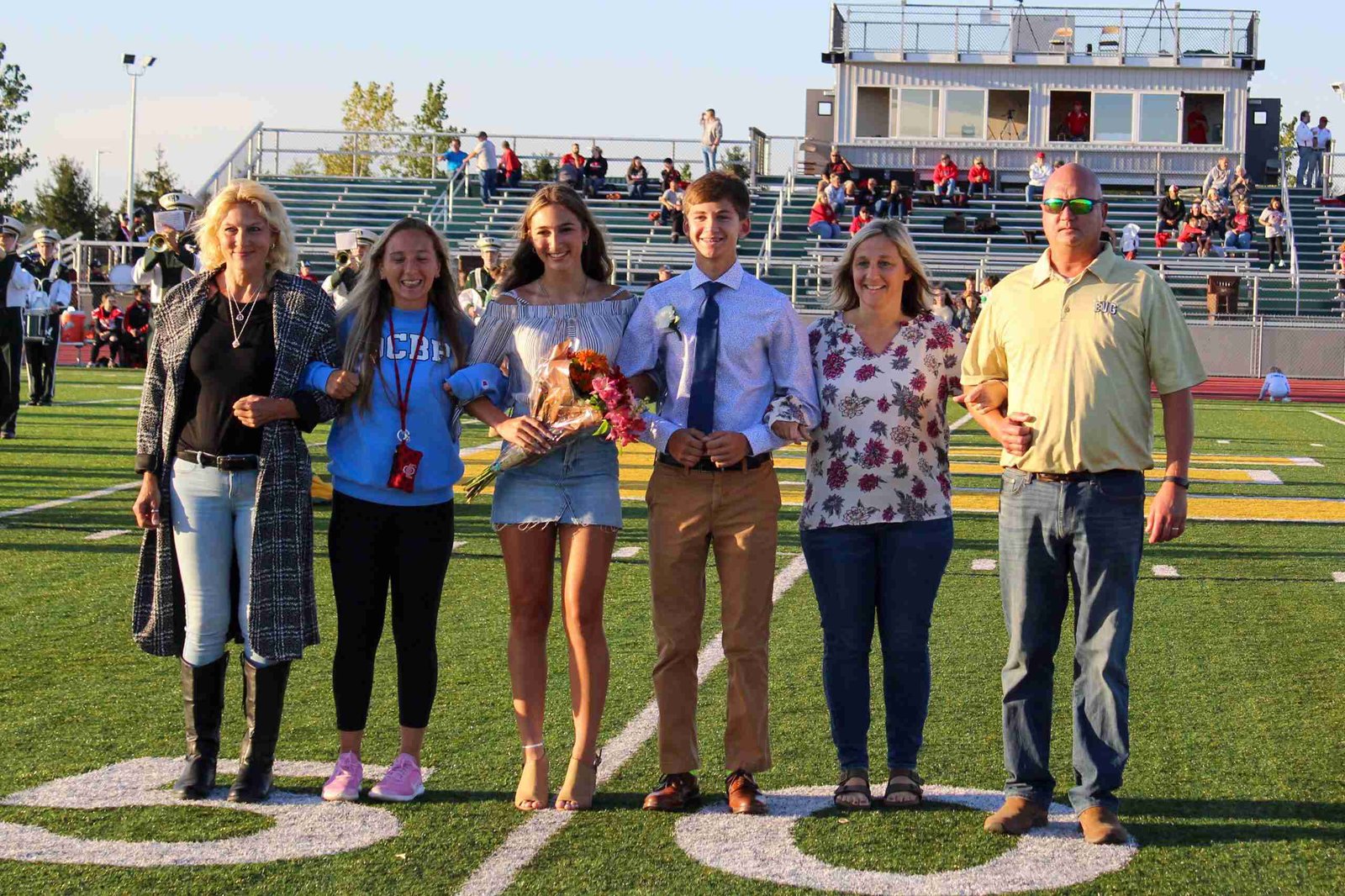 ---