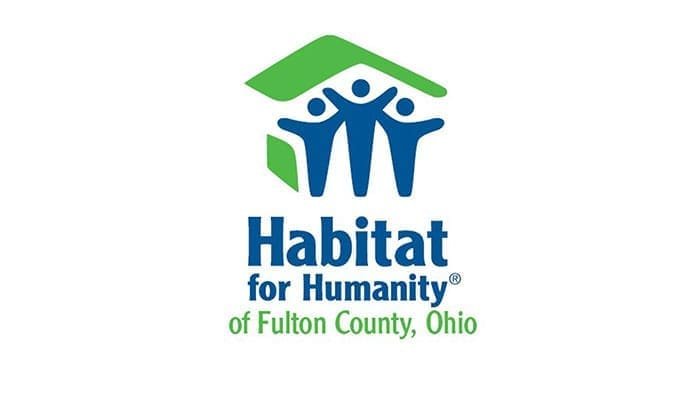 ---
Six playhouses are being sponsored and built by area businesses at the Fulton County Fair to give to local families.  Additionally, 2 playhouses are being raffled to the community.
Habitat for Humanity of Fulton County is teaming up with area businesses to build six playhouses for local children through Habitat's Playhouse Project program.
On September 2nd, employees of North Star BlueScope Steel and Woodforest National Bank will team up and volunteer to paint, assemble and decorate two playhouses in roughly six hours.
Both recipient families will arrive mid-afternoon to see their playhouses for the first time and to meet the Woodforest and North Star employees who made it possible.
Then on Tuesday, September 5th, four playhouses will be built at the Fairgrounds, during Junior Fair Day.  Sponsor teams from Nature Fresh Farms, Premier Bank, Subway (Archbold/Delta/Swanton), and North Star BlueScope Steel will create magic in the lives of four families who will receive the playhouses built that day.
Habitat's Playhouse Project connects sponsors with families who would not be able to have a playhouse without assistance.
With Habitat's guidance, sponsors fund, design, and build each playhouse, then get to present it to the children they are partnered with and experience the joy that such a tremendous gift brings.
"Playing house" is often the first time kids think about what it means to have their own home.  This inspires homeownership at an early age", states Heidi Kern, Habitat's Executive Director, adding, "Playhouse Projects are a win-win-win in that sponsors support their communities through a team bonding event, a local family gets a free playhouse and Habitat's mission gets much-needed funding to build affordable homes."
Subway, Woodforest Bank, and Premier Bank will all be building their first playhouses with Habitat, while veteran teams from Nature Fresh Farms and North Star BlueScope Steel are returning after sponsoring playhouses in previous years.
All will be building for the first time during the Fulton County Fair, which is an additional sponsor of Habitat's Playhouse Project program.
Additionally, Habitat's Board of Directors split into teams and built two playhouses to be raffled off to the community, one designed for Ohio State and the other for Michigan. Playhouses will be on display in the merchant building west of the grandstand during the Fair.
Any adult interested in entering the raffle can vote for their favorite playhouse at Habitat's website.  Each vote is an entry for a chance to win the playhouse voted for; votes are $5 each or 5 votes for $20.
Voting takes place now until the big game in November with drawings for the playhouse winners taking place livestream that day.  Voting and more information at www.habitatfco.org on the OSU-MI Raffle.
The Habitat program gives a hand up, not a handout to those it partners with – families repay the cost of their homes with a no-interest mortgage payment.
Habitat pays for the construction upfront, so it fundraises, solicits donations, and applies for grant funding. In the end, a family is served, a community has a new homeowner who is invested in that home and neighborhood, and children have hope for a bright future.
Playhouse Project is Habitat's way of helping children understand the value of "home" and provides a catalyst for creativity and imagination at a young age.
These playhouse sponsorships will put smiles on children's faces now and serve a family's housing needs in the future.
You can see these playhouses being built on the Saturday and Tuesday of the Fair at the north end of the fairgrounds where the horseshoe pits used to be.
Teams will begin building at 9 a.m. with reveals to the families between 2 p.m. and 4 p.m. each day.  For information on sponsoring Playhouse Project, contact Habitat, www.habitatfco.org.
Habitat of Fulton County serves Fulton, Henry & Defiance Counties with Playhouse Projects, Repairs, & Mobility Ramps – we continue to build new homes in Fulton County.
For more information on Playhouse Project sponsorship, contact Habitat for Humanity of Fulton County. www.habitatfco.org
---