Eleven students competed in the ninth annual God, Flag, and Country contest March 27. Winners were as follows: 10-11, Marcella Morris (Delta); 12-13, Lainey Bilek (Delta), and 14-15, Adam Mattin (Delta).
Runners-up were Jovi Rychener (Delta), Jadon Lohman (Delta), and Landon Lintermoot (Delta), respectively.
Third-place finishers were Aaron Dunford (Delta), Jordinn Heinemann (Delta), and Estella Hilyard (Swanton).
The contest was funded by the Delta Eagles Aerie #2597 and the Auxiliary. Smith's Twist-T-Freez in Delta donated prizes for the contestants goody bags. The typical pizza party wasn't provided because of COVID.
Co-Chairman Dennis Ford and Jane Foor thanks everyone who helped with the contest. Many individuals assisted by judging, setting up, tearing down, and supporting the events. Their efforts are appreciated. (Photos taken by Lori Ford)
Aaron Dunford, Jovi Reycxhener, Marcella Morris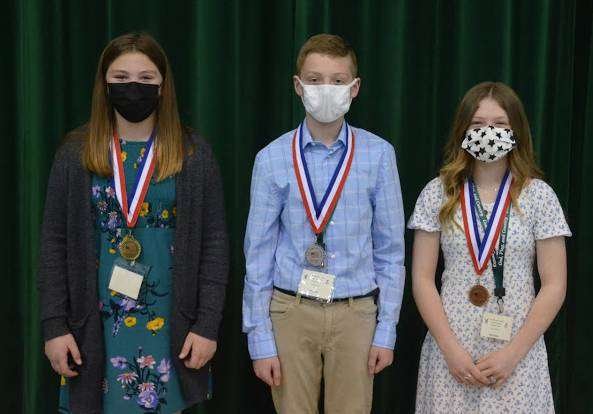 Laney Bilek, Jadon Lohman, Jordinn Heinemann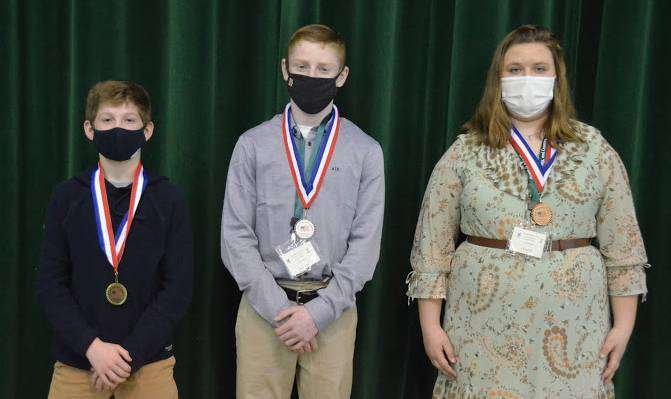 Adam Mattin, Landon Lintermoot, Estella Hilyard
---